Two new research papers published in the journal Medical Care led by Vanderbilt University Medical Center faculty highlight two different areas related to opioid use treatment in women of reproductive age across several U.S. states.
Both studies used similar data and study designs from a randomized field experiment where nearly 4,000 trained callers, either on public health insurance (Medicaid) or private insurance, attempted to seek appointments for treating opioid use disorder across 10 states in the U.S.
"Both studies highlight the challenges women encounter when trying to access treatment for opioid use disorder in different locations within the US," said Ashley Leech, PhD, assistant professor of Health Policy and one of the lead authors on the papers.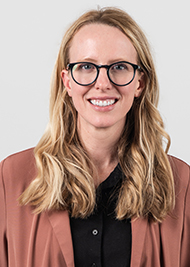 The first study published earlier this month in the journal Medical Care identified variations in the accessibility of opioid use treatment among the 10 U.S. states. Notably, the study highlighted the issue of appointment access contingent on cash payment, irrespective of insurance coverage.
The study found that 40% of insured women were asked to pay in cash to get an appointment for OUD treatment. In 2 states, Florida and Tennessee, women seeking treatment were asked to pay in cash more than 60% of the time, regardless of insurance status or the generosity of their plan's benefits. In other states, including West Virginia, Washington, and Massachusetts, only a quarter or less of buprenorphine providers requested cash payment.
"State-to-state variation was the most striking pattern in our data, suggesting that women of reproductive age with OUD in certain states face even greater challenges to treatment access than perhaps previously thought," said Michael Richards, MD, PhD, MPH, professor of Economics at Baylor University and first author of the new study.
In regions with a higher number of providers and assumed competition, 40-50% required cash payment for treatment. Conversely, approximately 30% required cash payment in areas with fewer providers. 
"Regardless of insurance type, many individuals with OUD are required to self-finance their treatments as though they are uninsured," Leech said.
The second study found significant county-level variation in the availability of opioid treatment programs (OTPs). In counties with a higher number of OTPs, reproductive-age women had a greater likelihood of obtaining appointments with any provider for OUD treatment, whether it be a buprenorphine prescriber or an OTP professional.
"Our finding that more opioid treatment programs in a county increased the likelihood that a woman received an OUD treatment appointment may indicate the importance of OUD specialty safety nets at the county level," said Leech.
OTPs are highly regulated, and specialized stand-alone clinics that can dispense methadone and other FDA-approved medications for OUD.  
"In other words, OTPs may be a proxy for a more robust OUD specialty in the county, which may influence one's comfort in prescribing," Leech said.  
As the nation continues to confront an escalating opioid crisis, implementing policy solutions aimed at expanding access to treatment for OUD across different geographic settings can significantly mitigate overdose and alleviate the negative outcomes commonly associated with OUD, Leech said. 
The research was supported by grants from the National Institute on Drug Abuse and the National Institutes for Health.