Lectures
The Department of Health Policy sponsors lectures throughout the academic year. They range in topic, focus and format, and offer a valuable opportunity to engage and explore policy areas, emerging research and public discussion.
Recurring Events
The Department hosts a weekly Takeout Thursday/Health Policy Seminar series held on Thursdays during the spring and fall academic terms. Topics usually focus on works in progress where speakers seek feedback and input from the visiting audience. The series is open to anyone with interest in health policy or health services research. Speakers planned for the Spring 2023 academic term and proposed topics are listed below, and will be updated as necessary. Speakers and topics are subject to change. To learn more and subscribe to the weekly mailing list for Takeout Thursday, please contact Assistant Professor Jinyi Zhu, PhD, or Communications Manager Jake Lowary.
| | | |
| --- | --- | --- |
| 2/2 | Mya Roberson, PhD | Equity in Cancer Genetic Services Delivery |
| 2/9 | Nana Addo Padi-Adjirackor | Impact of Notification Policy on the Review of Immediately Released Test Results |
| 2/16 | Panka Bencsik, PhD | Policing Substance Use: Chicago's Treatment Program for Narcotics Arrests |
| 2/23 | Nana Addo Padi-Adjirackor | Comparative Effectiveness of Telemedicine vs In-person Buprenorphine Prescriptions |
Upcoming Events
The 2023 David Satcher Lecture will take place on Tuesday, Feb. 21, featuring Ana Diez-Roux, MD, PhD, MPH, the Dana and David Dornsife Dean and Distinguished University Professor of Epidemiology at the Dornsife School of Public Health at Drexel University. Register to attend the lecture here.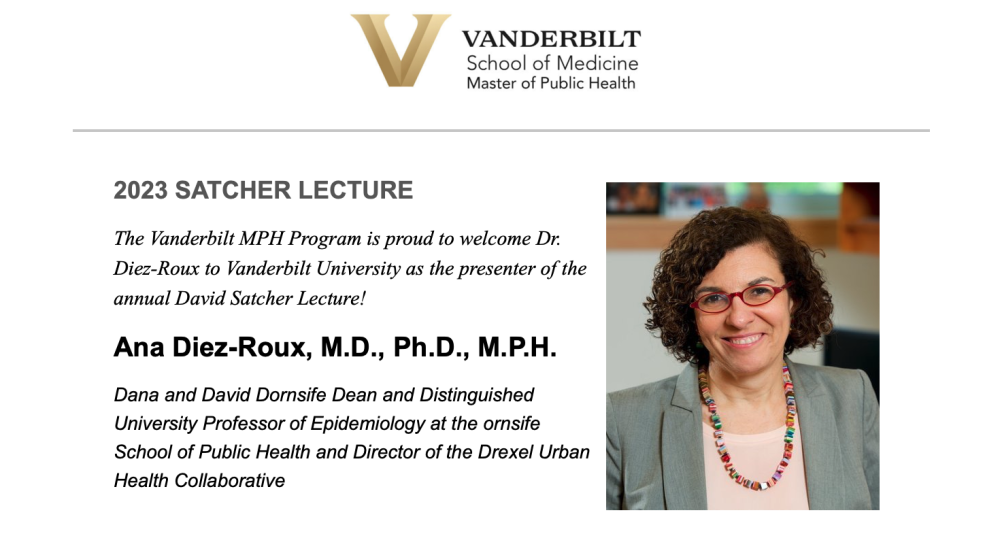 Previous Events
WATCH: The Research Into Policy & Practice Lecture Series on YouTube: https://www.youtube.com/watch?v=4ZDcUfa_9co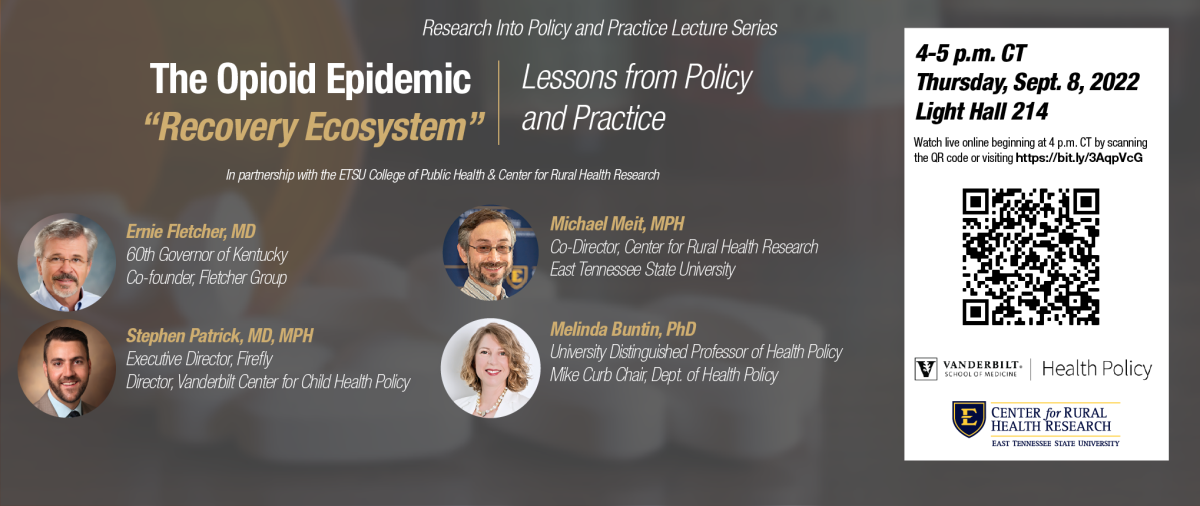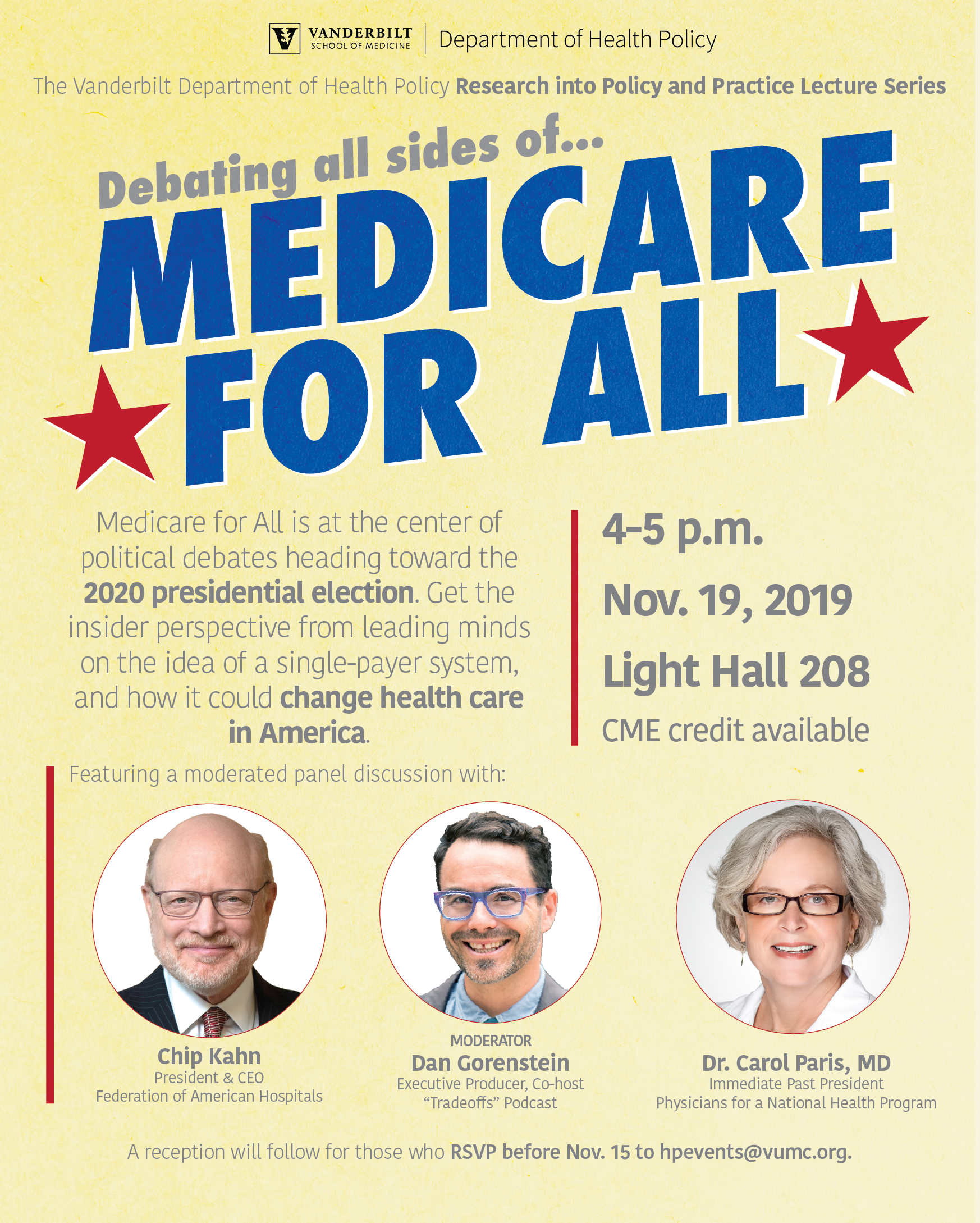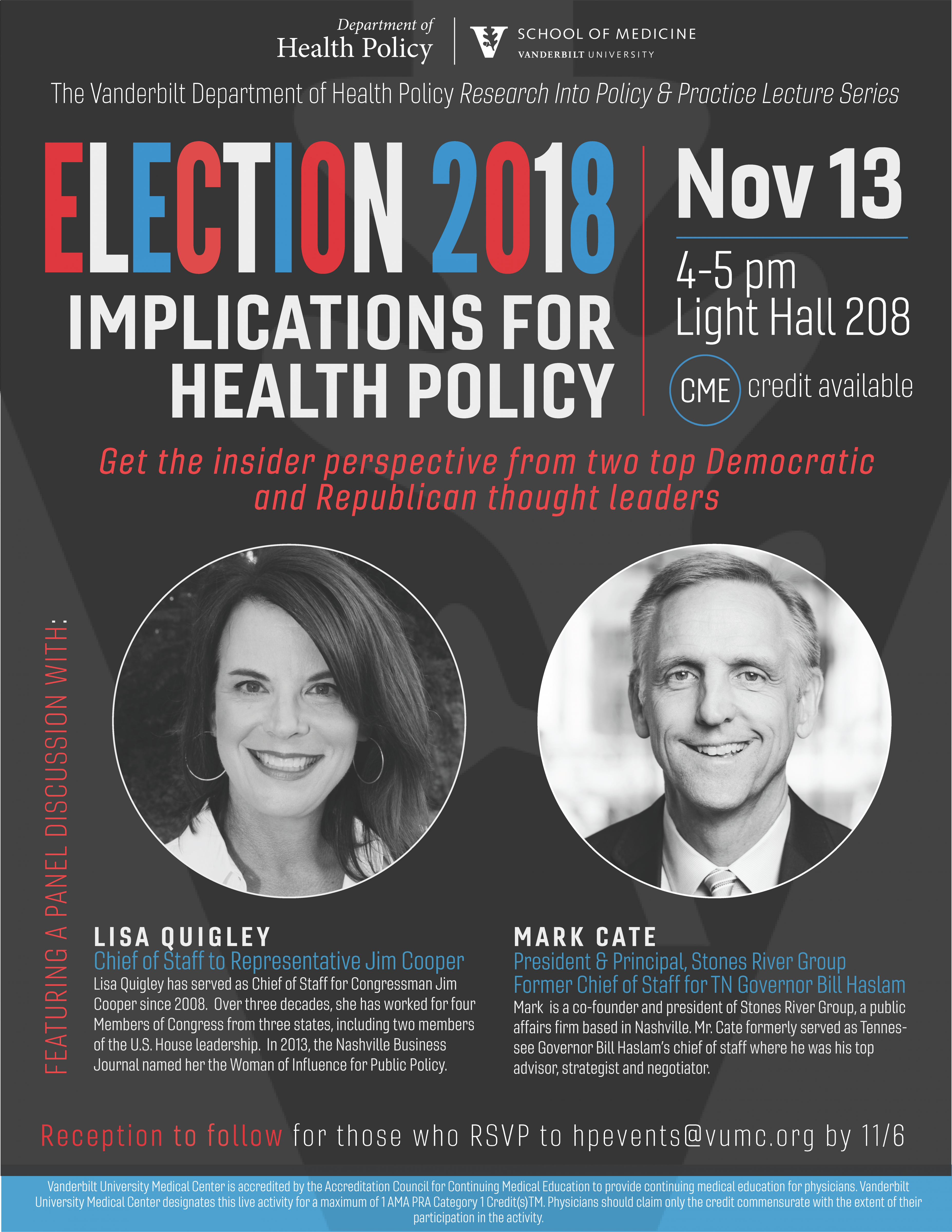 ​