Jennifer Cunningham Erves, PhD, MPH, MAEd, MS, CHES, has joined Vanderbilt University Medical Center as associate professor of Health Policy, director of Community Engaged Research, Office of Health Equity, and scholar, Vanderbilt Center for Health Services Research.
Erves is a public health oncology researcher focused on cancer prevention behaviors and lowering cancer disparities. Her current research focuses on improving HPV vaccine uptake among marginalized and underserved populations using behavioral interventions, health communication and implementation science. Her long-standing interests in research include minority health with emphasis on cancer disparities, community engagement, health behavior and qualitative data analysis. She also works with other researchers, state level committees, as well as community-based organizations and members to develop strategies to reduce disparities across diseases.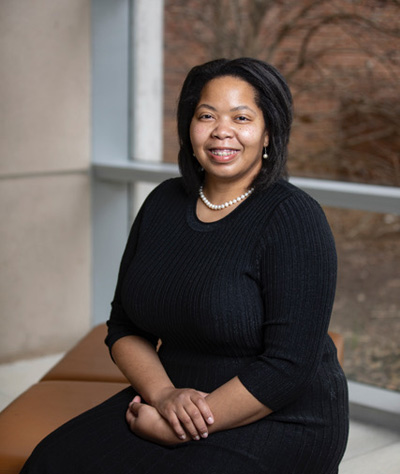 Erves is a graduate of Tuskegee University, where she received her Bachelor of Science and Master of Science in biology. She received her Master of Arts and Doctor of Philosophy in health education and health promotion from the University of Alabama at Birmingham. Her post-doctoral fellowship was completed for the Meharry Vanderbilt Community Engaged Research Core in Community Engagement. She recently received her Master of Public Health from Vanderbilt University. She is a Certified Health Education Specialist.
Erves comes to VUMC from Meharry Medical College.
"I am delighted to have Dr. Erves leading our community engaged research programs. She brings to this role substantial expertise and innovative strategies that center the needs and priorities of communities often excluded from research," said Consuelo Wilkins, MD, MSCI, professor of Medicine, Senior Vice President and senior associate dean, Health Equity and Inclusive Excellence.