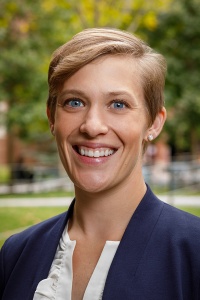 2525 West End Ave.
Suite 1275
Nashville
Tennessee
37203
Health reform, Medicaid, mental health, substance use disorder
Carrie Fry is an assistant professor in the Department of Health Policy. She prioritizes producing rigorous, timely, and relevant evidence to inform program and policy decisions. Her research interests include the impact of health reform measures on historically underserved populations. Specifically, Dr. Fry is interested in evaluating the outcomes of changes to the Medicaid program for people with mental illness and substance use disorders and the integration of the behavioral health and criminal justice system. She's also passionate about study design for impact evaluation.
Carrie received a PhD from Harvard in Health Policy and an M.Ed. and B.S. from George Peabody College at Vanderbilt University. In her free time, she enjoys drinking coffee outdoors; looking for good veggie tacos; live music; crossword puzzles; and choosing colors in R.