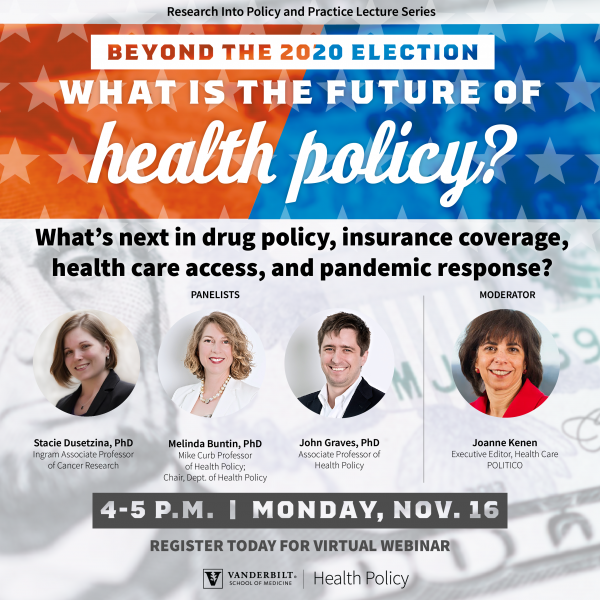 After a wild election season, many Americans will have questions about the future of health policy in the next several months. The Department of Health Policy at Vanderbilt University Medical Center will host a discussion on major issues facing the country from COVID-19 to prescription drug policy and the future of the Affordable Care Act.
The virtual discussion will include Melinda Buntin, PhD, Mike Curb Professor of Health Policy and Chair, Department of Health Policy, Stacie Dusetzina, PhD, Ingram Associate Professor of Cancer Research and Health Policy, and John Graves, PhD, Associate Professor of Health Policy and director of the Vanderbilt Center for Health Economic Modeling. The discussion will be moderated by Joanne Kenen, executive editor for health care at POLITICO. Audience members will have the opportunity to ask questions.
Register for the webinar online by visiting the Department of Health Policy website, and clicking on the Events tab.