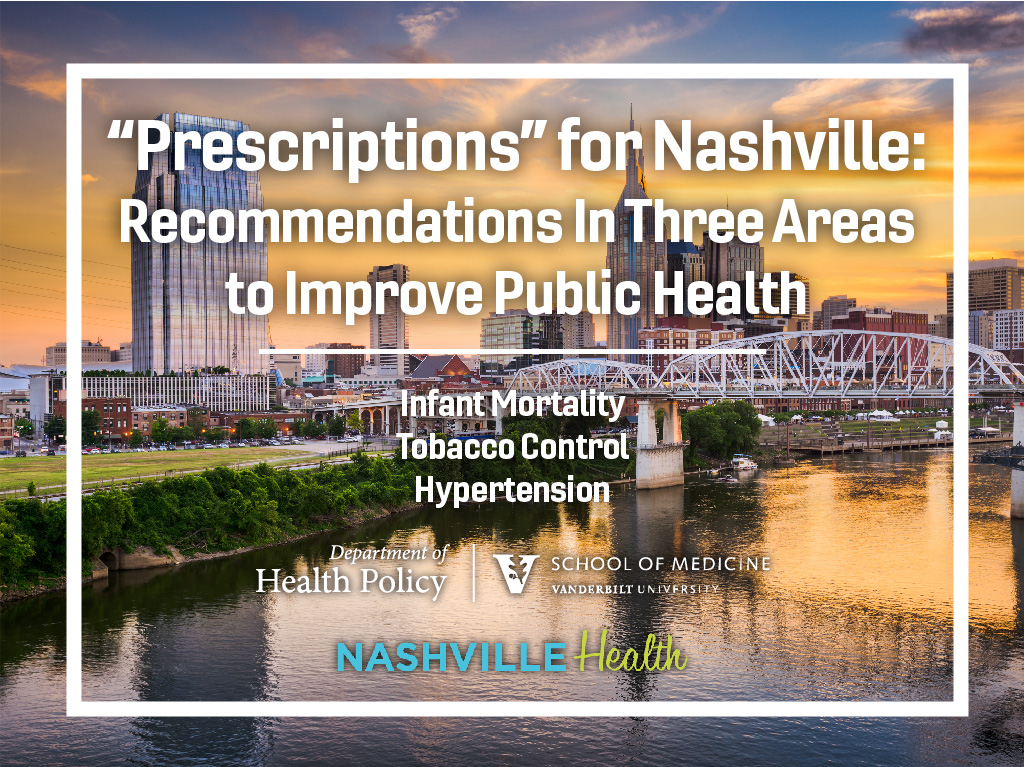 Across the United States, communities have collective impact initiatives to address health challenges and improve the health of their citizens. Using published evidence from other communities, national efforts, and previous local efforts, collective impact organizations have created and implemented programs to address these health challenges via healthcare settings, community-based organizations, and systemic approaches.
However, no community has convened national experts to advise on a specific health challenge.
Vanderbilt University's Department of Health Policy worked to design expert panels on three critical topics — tobacco control, hypertension and infant mortality — to advise NashvilleHealth on interventions in four domains: policy, media, community settings, and healthcare.