Date: September 7, 2023
 Time: 8am - 5pm
 Location: Board of Trust Room, Student Life Center (310 2th Ave S)

 Title: 2023 GetPreCiSe Annual Workshop (Flyer PDF)

 

After a two year hiatus, the GetPreCiSe Annual Symposium is back!  This year, we will be featuring two keynote presentations, along with various panel sessions throughout the day.  The keynotes for 2023 will be from Deven McGraw, JD and Gail Henderson, Ph.D.!  More details to follow.

Deven McGraw is the lead for Data Stewardship and Data Sharing at Invitae, a clinical genetic medicine company. Previously, she co-founded and served as Chief Regulatory Officer for Ciitizen, a platform for patients to gather and manage their health information, prior to its acquisition by Invitae in 2021.  From 2015-2017, she directed U.S. health privacy and security as Deputy Director, Health Information Privacy at the HHS Office for Civil Rights and Chief Privacy Officer (Acting) of the Office of the National Coordinator for Health IT.  She was recently appointed by GAO to a three-year term on the Health Information Technology Advisory Committee.  Widely recognized for her expertise in health privacy, she directed the Health Privacy Project at the Center for Democracy & Technology for six years, testifying before Congress on health privacy issues on multiple occasions and leading the privacy and security policy work for the HITECH Health IT Policy Committee.  She also is currently serving on the Data and Surveillance Workgroup of the CDC's Advisory Committee to the Director on CDC's Data Modernization. She previously was the Chief Operating Officer of the National Partnership for Women and Families and, before joining federal government service, advised health industry clients on HIPAA compliance and data governance while a partner at Manatt, Phelps & Phillips, LLP.  Deven graduated magna cum laude from Georgetown University Law Center and has a Master of Public Health from Johns Hopkins University.

Gail E. Henderson, PhD, is professor of Social Medicine in the School of Medicine and adjunct professor of Sociology at the University of North Carolina at Chapel Hill. A medical sociologist with training in public health, she has extensive experience with interdisciplinary research and teaching. She was Department Chair from 2009 to 2015, Director of the UNC Center for Genomics and Society (CGS) from 2007-2019, and co-Director of the Center for AIDS Research (CFAR) International Core from 2004-2014. Since 2019 the GCS has been supported with funds from the UNC School of Medicine. Henderson was the Ethical, Legal and Social Implications (ELSI) Editor of the journal, Genetics in Medicine, from 2009-2017, and has been a Member of the National Human Genome Research Institute (NHGRI) Advisory Council from 2016-2019. Her research focuses on these areas: 1) ethical dilemmas and decision making in early phase clinical trials; 2) oversight of biobanks and specimen sharing; 3) preventive genomic screening; 4) race/ethnicity and genomics; and 5) global health, HIV/AIDS, and research ethics.  With Dr. Giselle Corbie-Smith, she explored perceptions of genetic variation research among black and white participants, and the role of race and trust in tissue/blood donation for genetic research. Collaborating with UNC researchers on studies of clinical sequencing for UNC patients, she and colleagues documented attrition of minority participants in these clinical trials. She is committed to integrating themes of equity into her teaching in the School of Medicine. In addition, she recently joined UNC colleagues in genetics and informatics to develop an interdisciplinary program for minority students at North Carolina HBCUs and community colleges, to encourage them to enter genomics fields.  And most important, she is a wonderfully generous, thoughtful, and inspiring collaborator and mentor.
 Date: October 17, 2019
 Time: 3:00pm
 Location: Light Hall 214

 Title: Buying Your Self on the Internet: Wrap Contracts and Personal Genomics
 Speaker: Andelka Phillips, LLM, D.Phil. (University of Waikato)

The direct-to-consumer (DTC) industry has developed over the last two decades. It has created a market for DNA tests as consumer services, bringing them outside the clinic and into the domestic space. Individuals in this space can now be viewed as consumers, rather than patients and these services pose challenges for existing regulation. Genetic data is also sensitive data. It can serve as an unique identifier for individuals, it can also be used to trace family members, and it can be used for a wide range of secondary research purposes, meaning that there are significant privacy risks to consider in this context. The industry offers tests for diverse purposes. These range from tests for health conditions to the increasingly popular category of ancestry testing, as well as tests for genetic relatedness (most commonly paternity), as well as more dubious tests for child talent and 'infidelity' or matchmaking. This talk will provide an introduction to the DTC industry and the issues these services raise for law and society more generally. This will include an overview of the variety of tests available, discussion of the contracts used by DTC companies, as well as the privacy issues these services raise.

 

Bio: Dr Phillips is a Senior Lecturer at Te Piringa Faculty of Law, University of Waikato and a Research Associate with the University of Oxford's Centre for Health, Law and Emerging Technologies (HeLEX). Her recent research has focused on the regulation of direct-to-consumer genetic tests, examining the industry's use of wrap contracts (browsewrap and clickwrap). This is the subject of her book entitled Buying Your Self on the Internet: Wrap Contracts and Personal Genomics, which has was published by Edinburgh University Press as the first volume in its Future Law series in July 2019. She is also co-editing with Professor Jonathan Herring and Dr Thana C de Campos Philosophical Foundations of Medical Law, which will be published as part of Oxford University Press' Philosophical Foundations of Law series in November 2019. Andelka was formerly the Ussher Assistant Professor in Information Technology Law and the Convenor of the Technology, Law and Society Research Group in the Law School at Trinity College Dublin, the University of Dublin. She has also taught at the University of Oxford and the University of Auckland. She completed her doctoral degree at University of Oxford. While at Oxford, she was the General Editor of the Oxford University Commonwealth Law Journal and also convened the Oxford Medical Law and Ethics Discussion Group and the Oxford Privacy Information Law and Society Discussion Group.
 Date: April 3, 2019
 Time: 12:00pm
 Location: Room 8110, 2525 West End Avenue

 Title: How to Build a Comprehensive Software System for Health Data De-identification
 Speaker: Fabian Prasser, Ph.D (Technical University of Munich)

Learning objectives:

1. List methods and techniques for addressing the risk-utility tradeoff when de-identifying structured data

2. Recognize the challenges involved in developing de-identification software

3. Describe ways in which relatively simple and well-understood algorithms and data structures can be combined with each other to create a comprehensive software that supports a wide range of de-identification methods

Bio: Fabian Prasser is a postdoctoral researcher at the Institute of Medical Informatics, Statistics and Epidemiology at TUM. His research focuses on big data in medicine, translational information integration and data protection. He currently works as technical coordinator for the DIFUTURE consortium in the German Medical Informatics Initiative and he is the lead developer of ARX, a recognized open source software for anonymizing health data. For his work in this field, he has received several awards, including the Johann Peter Süßmilch Medal of the German Association for Medical Informatics, Biometry and Epidemiology.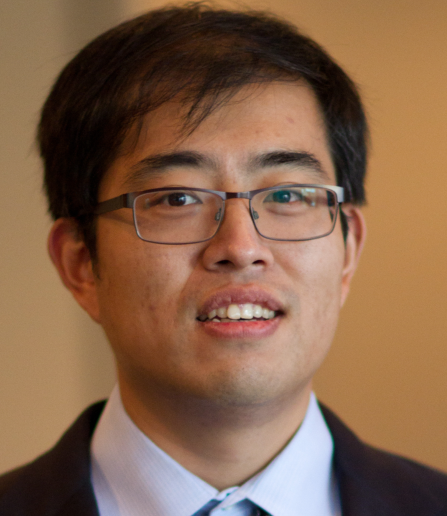 Date: April 9, 2018
 Time: 12:00pm
 Location: Parthenon Room, Suite 1475, 2525 West End Avenue
 Title: Challenges and Methods in Biomedical Data Sharing and Analysis
 Speaker: Xiaoqian Jiang, Ph.D (University of California at San Diego)
Abstract: Biomedical research benefits from sharing data to gain generalizability, portability, and replicability. However, privacy has been a major hurdle in making use of health data to conduct studies as inappropriate sharing of information might put patients' confidential personal information at risk. We need to develop different methodologies to address various challenges in institutional collaboration, outsourcing, and exploratory analysis. I will introduce some known vulnerabilities and methods to mitigate the privacy risks in sharing and analyzing data.
Bio: Xiaoqian Jiang, Ph.D., is an Associate Professor in biomedical informatics at University of California at San Diego (UCSD). He received his PhD in Computer Science from Carnegie Mellon University and joined UCSD in 2011. He is an associate editor of BMC Medical Informatics and Decision Making and serves as an editorial board member of Journal of American Medical Informatics Association and Harvard Papers on Technology Science (H-POTS). He has received several awards for best and distinguished paper awards at American Medical Informatics Association (AMIA) Joint Summits on Translational Science (2012, 2013, 2016).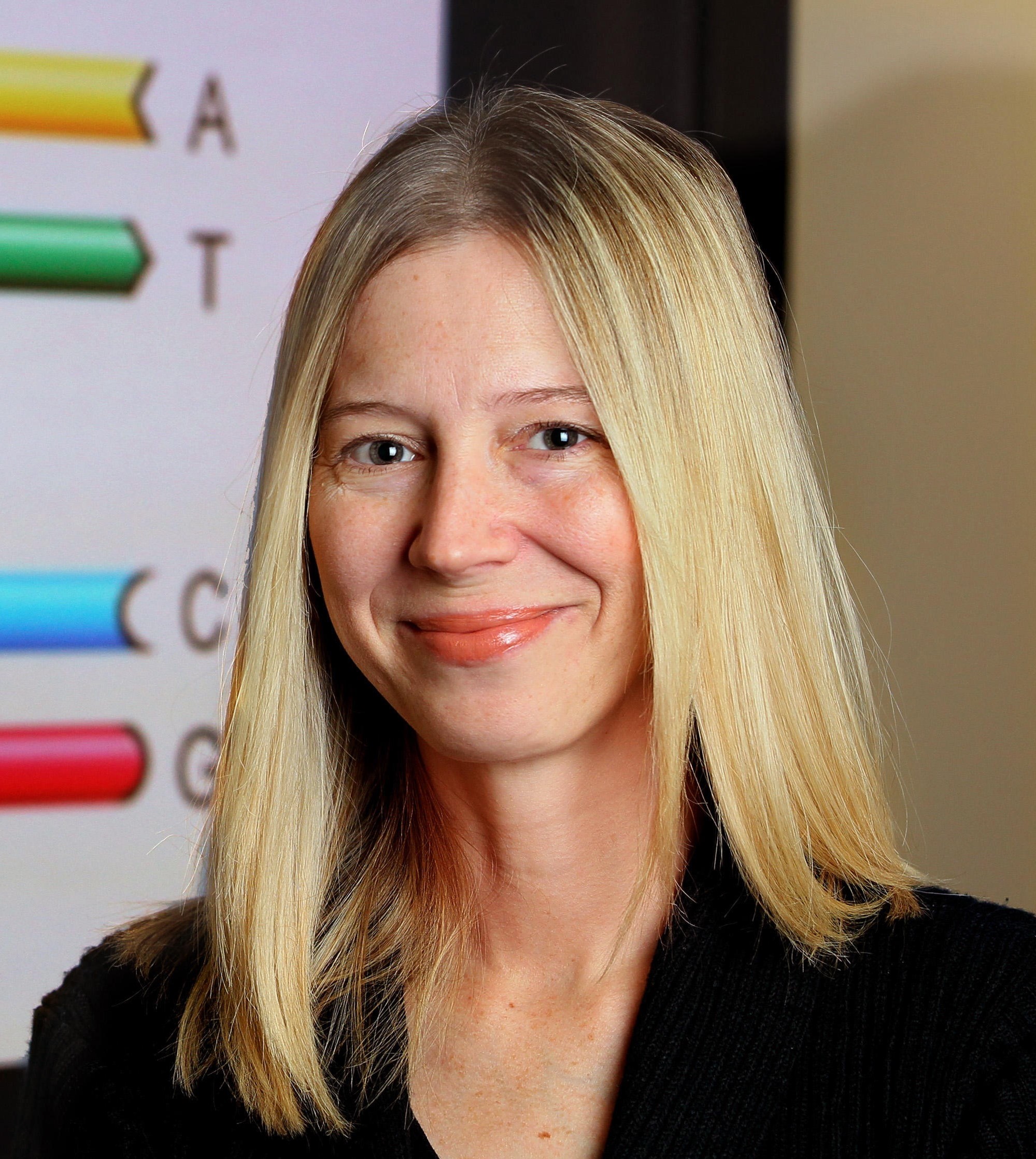 Date: December 6, 2017
 Time: 1:00pm
 Location: Parthenon Room, Suite 1475, 2525 West End Avenue
 Title: Biomedical Innovations for Public Good:  Exploring Themes of Public Health, Public Trust, and Science Trustworthiness
 Speaker: Cinnamon Bloss, Ph.D (University of California at San Diego)
Abstract: The successful application of scientific innovations to improve human health, in part, depends on the appropriate acceptance and use of such technologies by those they aim to help.  This presentation will highlight empirical ethics studies designed to evaluate the impacts of advances in biomedical science and technology on individuals, public health, and society.  Specific areas discussed will include genome sequencing, genome editing, and privacy.  Findings across studies suggest similar challenges to the successful translation of advances in these areas.  These challenges include the limits of the science itself and attempts at premature translation, the potential for creation or exacerbation of health disparities, and challenges related to building, maintaining - and deserving - public trust, which is foundational to any successful public health intervention.
Bio: Cinnamon Bloss, Ph.D. is Associate Professor in the Departments of Psychiatry and Family Medicine and Public Health, Division of Health Policy at the University of California, San Diego (UCSD).  She is an adjunct Policy Analyst at the J. Craig Venter Institute and a California-licensed clinical psychologist.  Dr. Bloss's career has been focused on transdisciplinary research.  She has managed a number of multidisciplinary research teams in the context of large-scale projects in areas such as direct-to-consumer genomics, genome sequencing in diagnostic odyssey cases, privacy and big data, and genome editing for control of infectious disease.  She is a founding faculty member of the UCSD School of Public Health, a member of the UCSD School of Medicine Dean's "Think Tank" for 21st Century Medical Education, and she manages an active independent research laboratory that includes several postdoctoral fellows, graduate students, undergraduates, and research staff.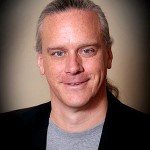 Date: November 15, 2017
 Time: 2:00pm
 Location: Parthenon Room, Suite 1475, 2525 West End Avenue
 Title: Has All of Us Changed Our Approach to Communities?
 Speaker: Paul Spicer, Ph.D (University of Oklahoma)
Abstract: Community engagement is often offered as a partial remedy to the problem of lower rates of participation in genomic research for some racial and ethnic populations. It is not clear, however, whether the tenets of community-based participatory research can be honored in this research context. This presentation will seek to stimulate a discussion of what community engagement can and should mean in the context of large-scale genomic science.
Bio: Paul Spicer is a Professor of Anthropology at the University of Oklahoma and a Director of the Center for Applied Social Research. Dr. Spicer's research has included the anthropologies of health and human development; medical, psychological, and education anthropology; as well as alcoholism, obesity, and genetics.  He received his Ph.D from the University of Minnesota in 1995.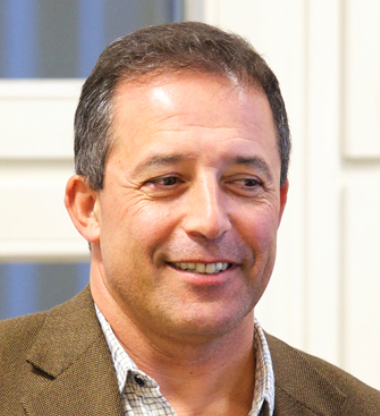 Date: April 10, 2017
 Time: 12:00pm
 Location: Light Hall, Room 202
 Title: Security in Personal Genomics: Lest We Forget
 Speaker: Gene Tsudik, Ph.D (University of California at Irvine)
Abstract: Genomic privacy has attracted much attention from the research community, mainly since its risks are unique and breaches can lead to terrifying leakage of most personal and sensitive information. The much less explored topic of genomic security needs to mitigate threats of the digitized genome being altered by its owner or an outside party, which can have dire consequences, especially, in medical or legal settings. At the same time, many anticipated genomic applications (with varying degrees of trust) require only small amounts of genomic data. Supporting such applications requires a careful balance between security and privacy. Furthermore, genome's size raises performance concerns.
 
We argue that genomic security must be taken seriously and explored as a research topic in its own right. To this end, we discuss the problem space, identify the stakeholders, discuss assumptions about them, and outline several simple approaches based on common cryptographic techniques, including signature variants and authenticated data structures. We also present some extensions and identify opportunities for future research. The main goal of this paper is to highlight the importance of genomic security as a research topic in its own right. 
Bio: Gene Tsudik is a Chancellor's Professor of Computer Science at the University of California, Irvine (UCI). He obtained his PhD in Computer Science from USC in 1991. Before coming to UCI in 2000, he was at IBM Zurich Research Laboratory (1991-1996) and USC/ISI (1996-2000). Over the years, his research interests included numerous topics in security, privacy and applied cryptography. Gene Tsudik is a Fulbright Scholar, a Fulbright Specialist, a fellow of ACM, IEEE and AAAS, as well as a member of Academia European. From 2009 to 2015 he was the Editor-in-Chief of ACM Transactions on Information and Systems Security (TISSEC).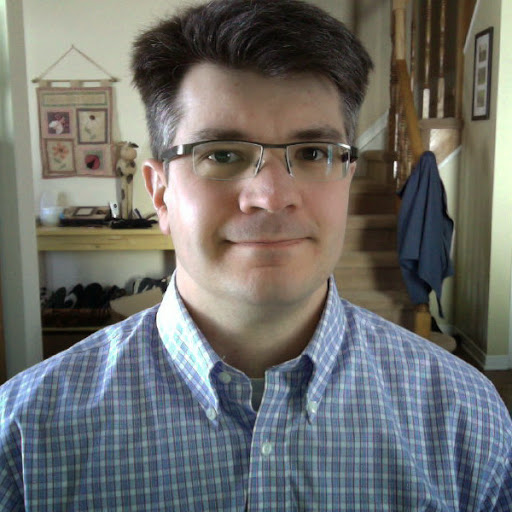 Date: March 3, 2017
 Time: 12:00pm
 Location: 2525 West End Avenue, 6th Floor Board Room
 Title: When is Enough, Enough? Quantifying Anonymization of Clinical Reports in the Clinical Trials Transparency Space
 Speakers: Martin Scaiano, Ph.D (Privacy Analytics, Inc.), Hazel Nicholls (Privacy Analytics, Inc.)
Abstract: How do we protect patient privacy while enabling research, advancements, and transparency in medical science? How can we quantify and justify de-identification of textual documents and establish a defensible level of anonymization?  In this seminar, we introduce an information theory-based approach, which is effective on sparse and heterogeneous data such as is found in clinical reports associated with clinical trials. We will describe how we process clinical reports, measure and mitigate the risk of re-identification on these reports.
Bios: Martin Scaiano is a Senior Manager of Data Analytics at Privacy Analytics Inc, where he specializes in natural language processing and developing algorithms for measuring the risk of re-identification. Dr. Scaiano combines his research experience with over ten years of experience in software development, contributing to 5 patents. He received a doctorate in computer science from the University of Ottawa.
Hazel Nicholls leads the Clinical Trials Transparency team at Privacy Analytics Inc. She works on the design and implementation of data anonymization solutions, methodology, governance consulting, and training. She holds a bachelor's of mathematics from Carleton University and a bachelor's of education from the University of Ottawa.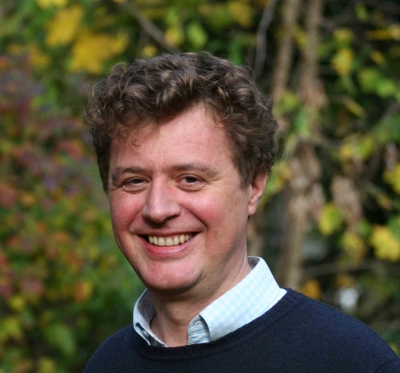 Date: February 23, 2017
 Time: 4:00pm
 Location: Light Hall, Room 214
​ Title: What Happens to the Genome in Big Genomics Data?
 Speaker: Emanuel Didier, Ph.D (French National Center for Scientific Research - CNRS)
Abstract: "Personalized medicine" has many meanings, often conflicting.  In this talk, I will focus on the Undiagnosed Disease Network, an NIH-funded, very large genomics project, on which I am doing a multi- sited ethnography.  In this seminar, I analyze how and what data they produce, and how the way they use it redefines personalized  medicine.
Bio: Emmanuel Didier is a founding member and permanent researcher at Epidopo, a joint research unit funded by the French CNRS and UCLA and located in the latter. A sociologist, he specializes in the study of statistics as a tool of government. His 
first book bore on the relationship between the invention of random sampling in the US and the political innovations of the New Deal such as State interventionism and State planning. His second book written with Isabelle Bruno is entitled Benchmarking. They studied the latest transformations of management by numbers in the French public administration, especially the police, hospital and education. His third book, entitled "Statactivisme", is an edited volume, dedicated to gather and analyze ways in which, since the 1970s, ordinary people resist or pervert quantitative management tools, or use statistics to enhance their power against institutions.
He is now working on a project on big data in the domain of health and especially in genomics. After the Human Genome Project, he argues that genomics is now experiencing a deep transformation initiated by the availability of some huge storage and calculation facilities. His goal is to understand how this new kind of quantification will, at the same time, change the policies governing healthcare, alter the way individuals conceive themselves as subjected to disease, and redefine the way diagnoses are established.