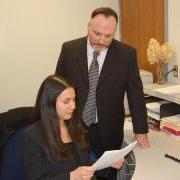 Our experts can provide expert services to adult matters in criminal and civil courts. All of our faculty have training in the assessment and treatment of adults with mental illness. All faculty are board certified by their respective professional organizations. The faculty have been retained in a variety of adult issues. Some of these issues include the following.
Competency to stand trial
Mental status at the time of offense (sanity)
Risk assessment
Malingering
Fitness for duty to enlist
Independent Medical Exams (IME)
Worker's compensation
Personal Injury
Malpractice
Various issues surrounding competency
Psychosexual evaluations
The faculty have also served as expert consultants in adult matters through case review and court consultation.
Please contact the office if you have questions about our services.