Meet School of Medicine Emeritus and Emerita Faculty members 
The School of Medicine values and encourages the continuing academic and intellectual engagement of its emeritus and emerita faculty. It therefore strives to support and recognize such faculty who wish to continue contributing to their academic disciplines in ways beneficial to the University and the community.  Each month, the Office of Faculty Affairs will highlight several emeritus and emerita faculty members' current work contributing to their academic disciplines and community.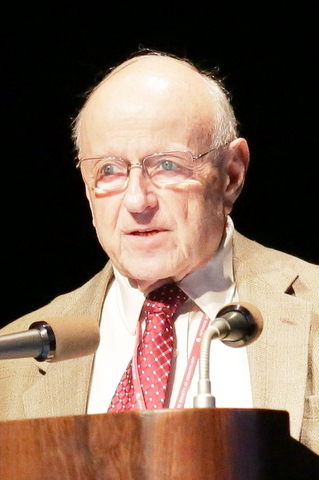 Sanford B. Krantz
Professor of Medicine, Emeritus 
Sanford Krantz joined the Vanderbilt faculty in 1970 as an Associate Professor of Medicine and chief of the hematology section of the Veterans Administration Hospital. He was Director of the Hematology Division at Vanderbilt for 24 years, during which he built and rebuilt the division to give Vanderbilt international recognition in the area of hematology. His work includes the description of the pathogenesis of pure red cell aplasia as an autoimmune disease and its successful treatment with immunosuppressive drugs; the successful trials of erythropoietin in renal disease and the anemia of chronic disease in rheumatoid arthritis; a description of the anemia of chronic disease as an immune disorder due to reaction to foreign proteins with the liberation of inhibitory cytokines is recognized the world over. His laboratory had the first demonstration of autoimmunity to bone marrow cells. He has more than 200 publications based on his research, and his studies have been recognized by his election to the American Society for Clinical Investigation, the Association of American Physicians and by presentation of the Southern Society of Clinical Investigation Founders Medal, which he was given in 1998. Most recently he was invited to present a review of pure red cell aplasia at the plenary session of the 75th anniversary of the Japanese Society of Hematology.   
Emeritus or Emerita Faculty Resources 

Faculty Manual Resources