Login at https://ofa.app.vumc.org/FAS with your VUNetID.
Dashboard
The dashboard will show you Stats at a Glance on the top and actions on the bottom. You can view Reappointments and Departures at a glance by selecting the Reappointments or Departures tabs.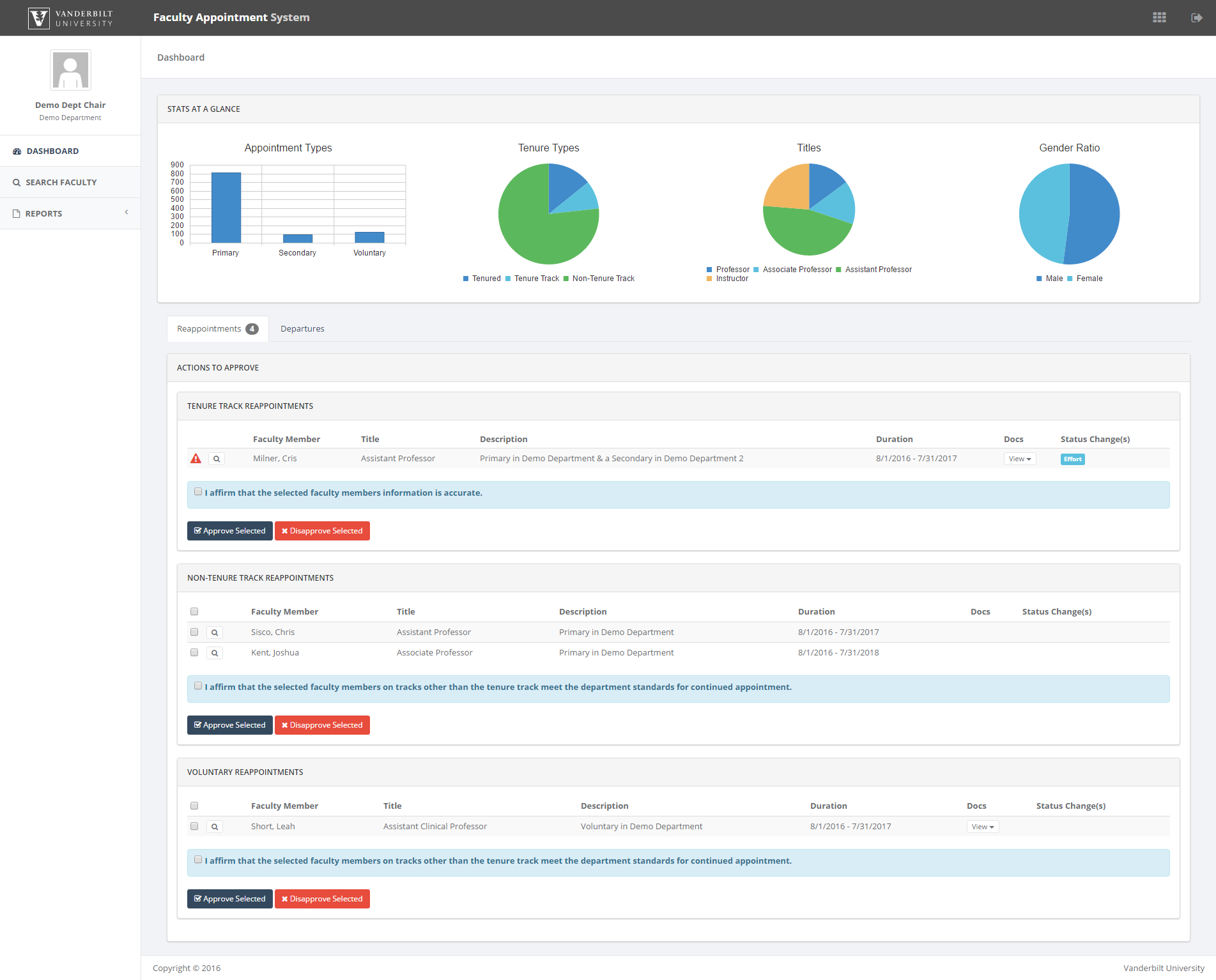 Actions to Approve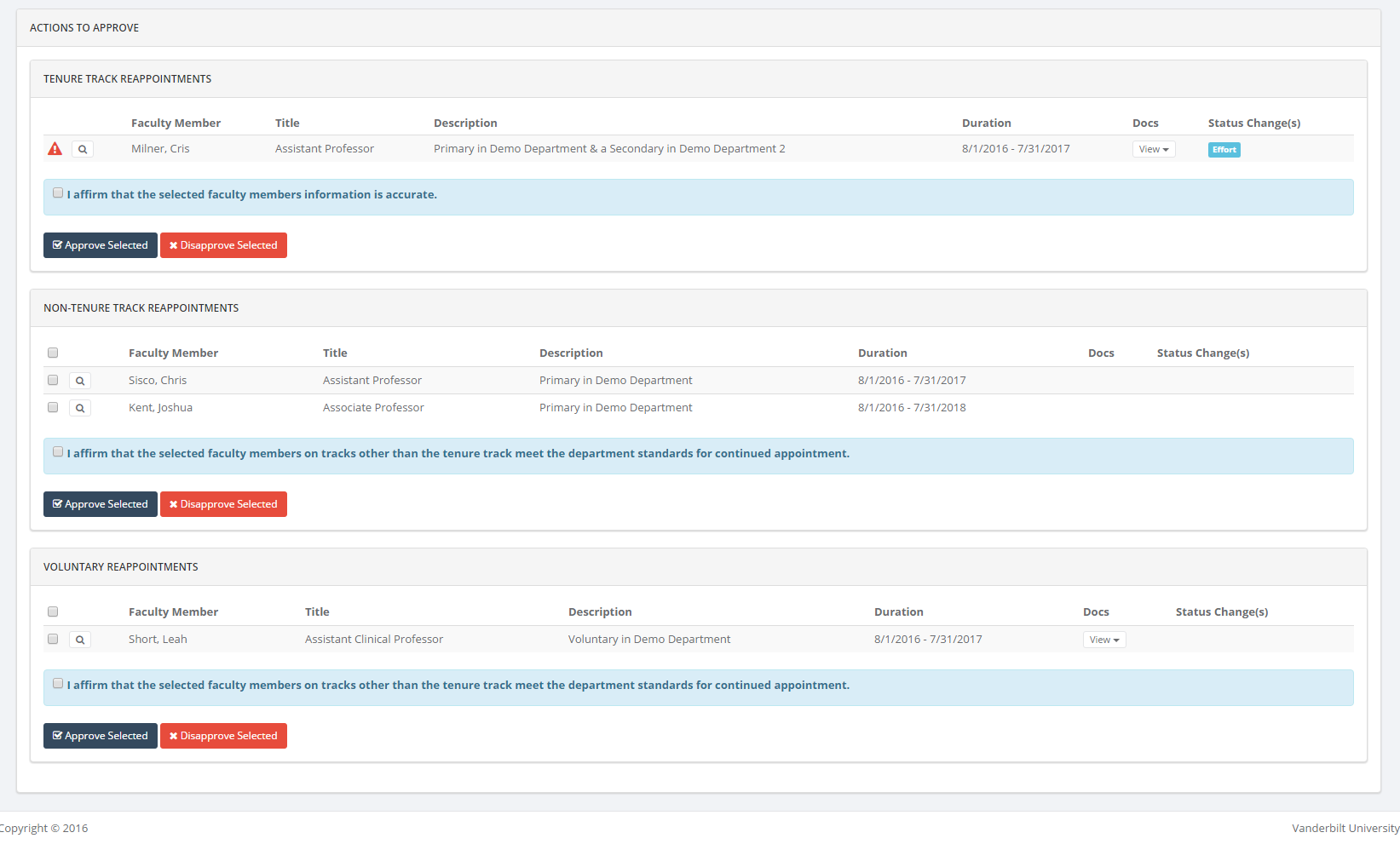 Reappointments and Departures tabs will show those faculty members ready for approval or disapproval. To approve or disapprove faculty members in bulk, check the box at the top of the column, then check the affirmation box, and then select approve or disapprove. Please note: faculty members on the tenure track must be approved or disapproved individually.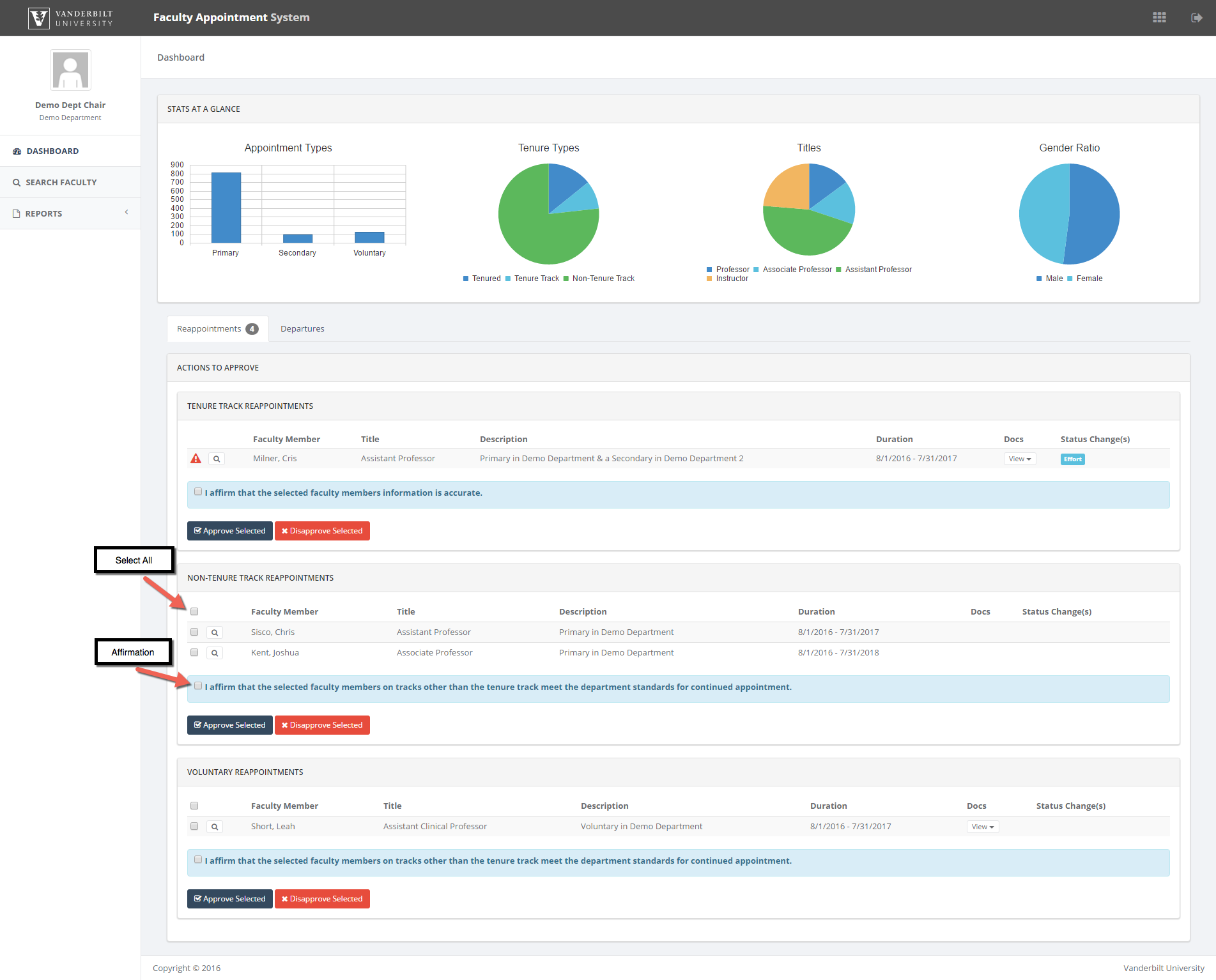 Reappointments and Departures for Tenure Track faculty members will show a red triangle next to their name. Those faculty members will need to be approved or disapproved individually. Select the red triangle and check the box to affirm on the next screen.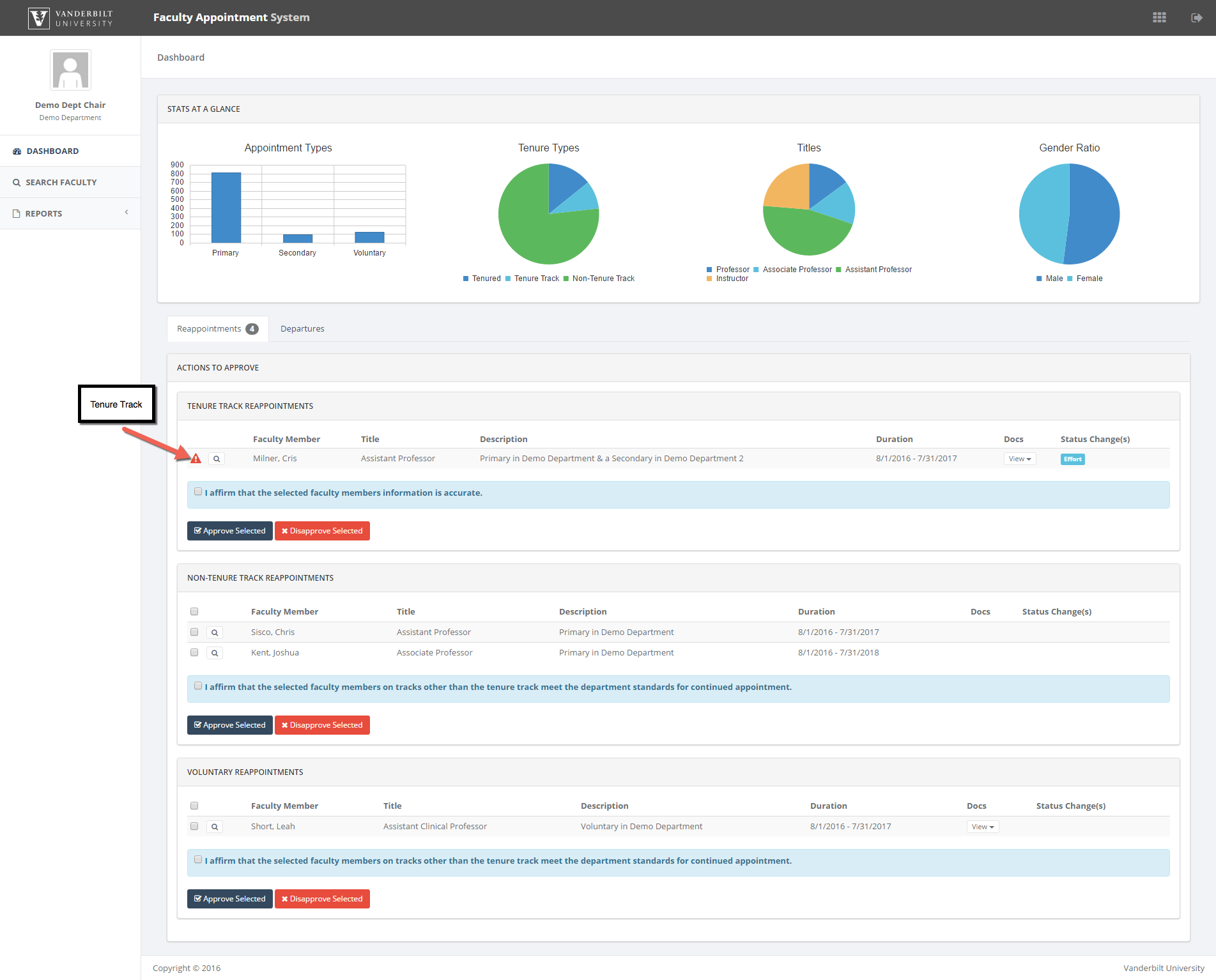 Reappointment Approval Screen for Tenure Track Faculty Member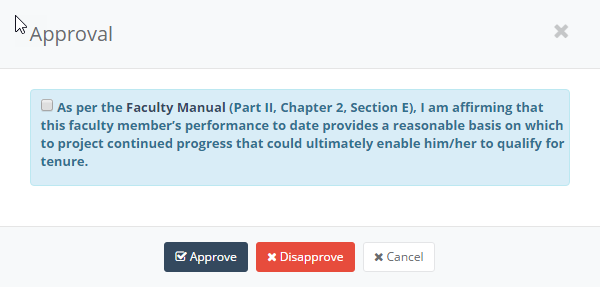 Departure Approval Screen for Tenure Track Faculty Member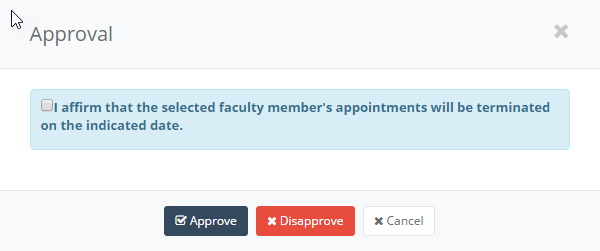 View more details on a faculty member by selecting the magnifying glass icon. You can also directly download any available documents by selecting View and choosing the document from the dropdown.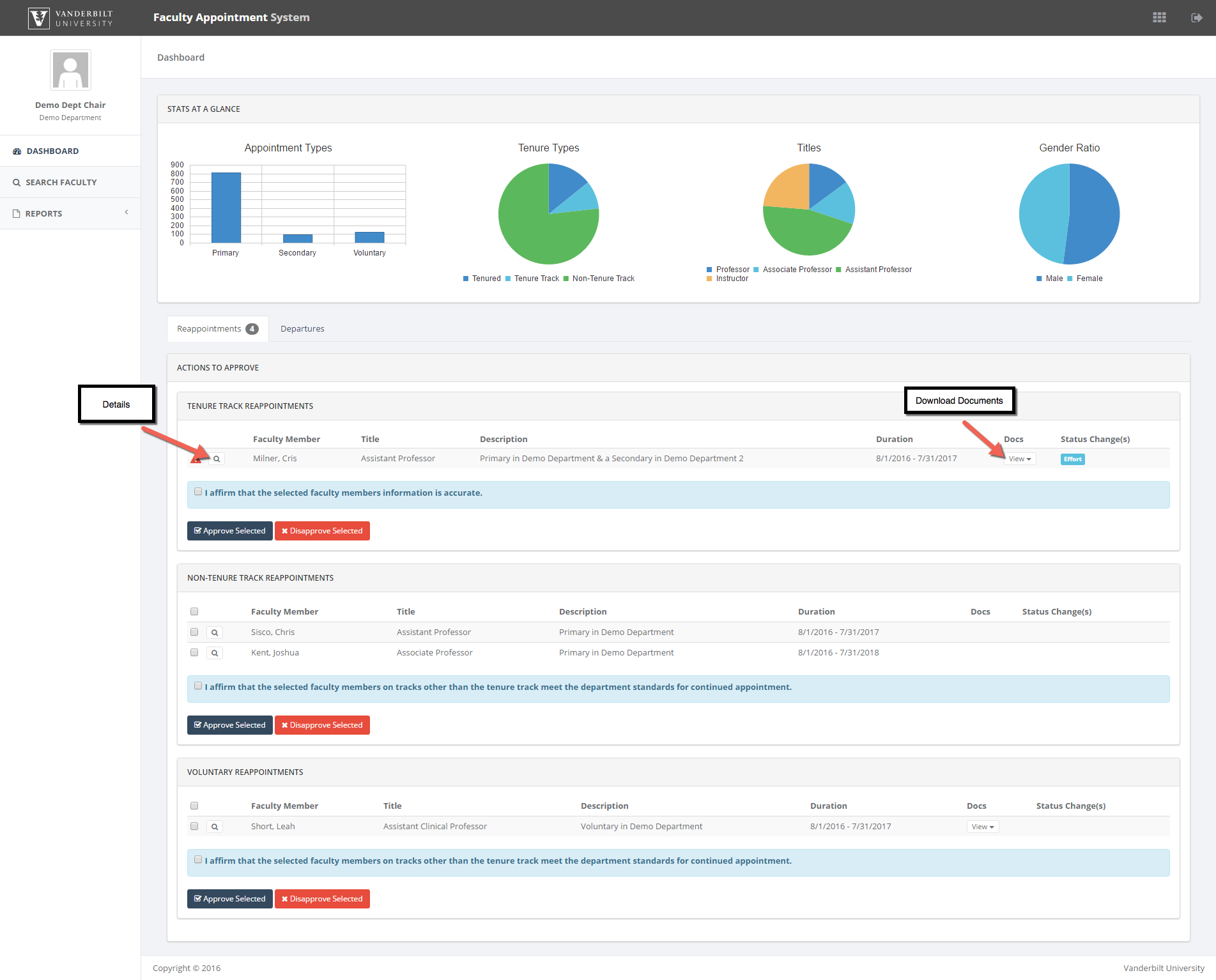 The Details screen will show general information, the history of their appointment process, any supporting documents, secondaries, and any notes. Additional notes can be added here. The notes are visible to anyone that has access to that faculty member's appointment.