STAR OTO - Short Talks by Aspiring Residents in Otolaryngology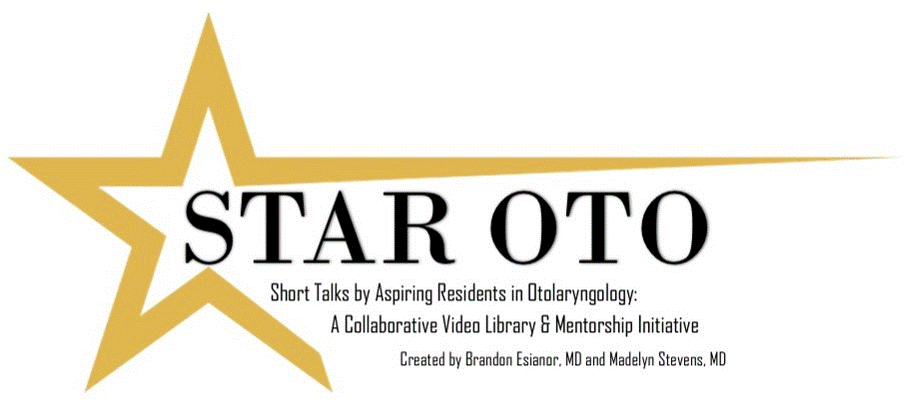 STAR OTO is a multi-institutional, virtual platform for Otolaryngology-Head and Neck Surgery residency applicants to share short biographical and academic talks with prospective residency programs. Volunteer faculty members from participating institutions across the country,known as STAR-Mentors, will meet virtually with participants prior to video creation to provide interactive feedback on content. Our goal is to enable applicants to showcase their personalities and clinical/research presentations while networking with leaders in the field from across the country.
Participating Institutions
List updated weekly. Does not include the programs of individual faculty that have volunteered as STAR Mentors.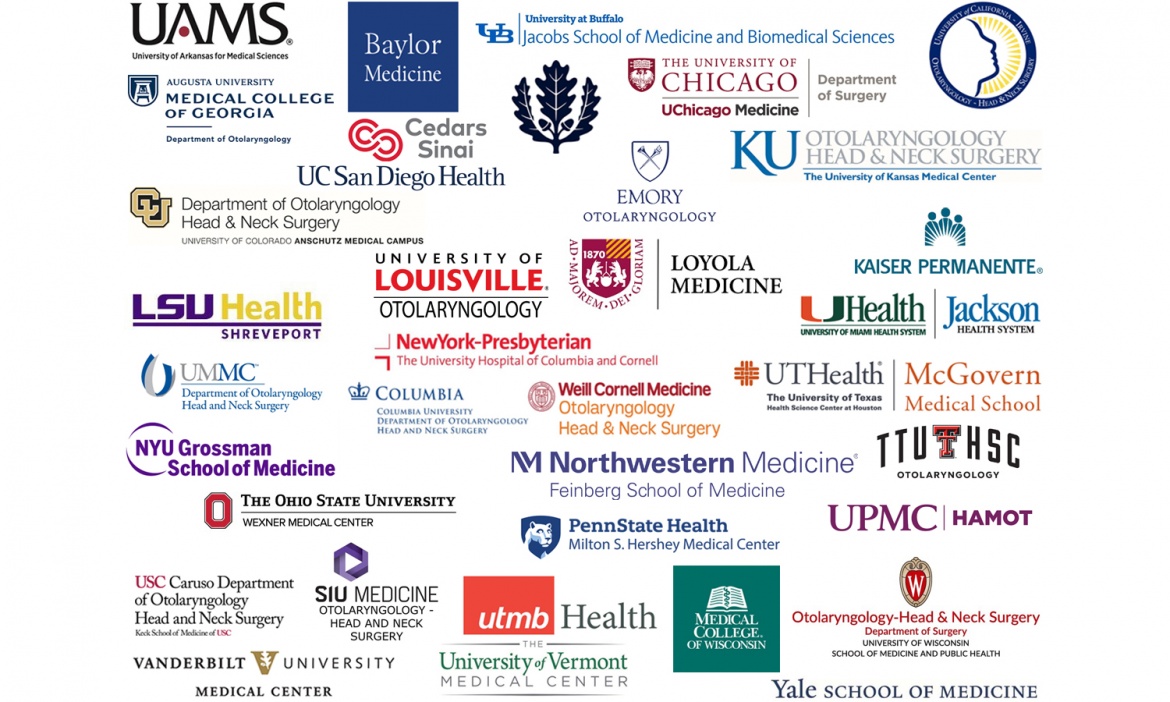 For Aspiring Residents:
To participate, applicants will upload brief 4-5 minute pre-recorded videos that include a 30-second biographical introductory speech followed by a presentation on an interesting topic. Content will be password protected and accessible only to residency programs and participants. In addition to being able to showcase your hard work, this presents a unique opportunity to get to know your future colleagues. For more details visit here, then submit your presentation. See terms of participation below.
For Faculty Interested in volunteering as STAR-Mentors:
STAR-Mentors will meet virtually with each student for 15-30 minutes in order to provide feedback on the student's presentation before they record their videos. You may participate with as many or as few students as you like. Your participation will provide research/presentation mentorship, as well as one-on-one interaction(s) with applicants who may one day become your residents. Sign up by September 30.
For Interested Programs:
Please complete this form if your residency program is interested in receiving access to the video library in late September. E-mail your logo to StarOTO20@gmail.com to be included as a participating institution below.
Anticipated Timeline
September 30, 2020: Last day for aspiring residents to select STAR-Mentors.

September 30, 2020: Video library access to residency programs, STAR-Mentors, and applicants.

We will continue to accept videos from participants beyond September 30th. Please be mindful that the earlier you submit the more time programs will have to review your videos.

We will continue to accept applications from interested programs.
This collaborative, multi-institutional initiative was created by Vanderbilt University Medical Center Otolaryngology-Head and Neck Surgery Resident Physicians, Brandon Esianor, MD and Madelyn Stevens, MD.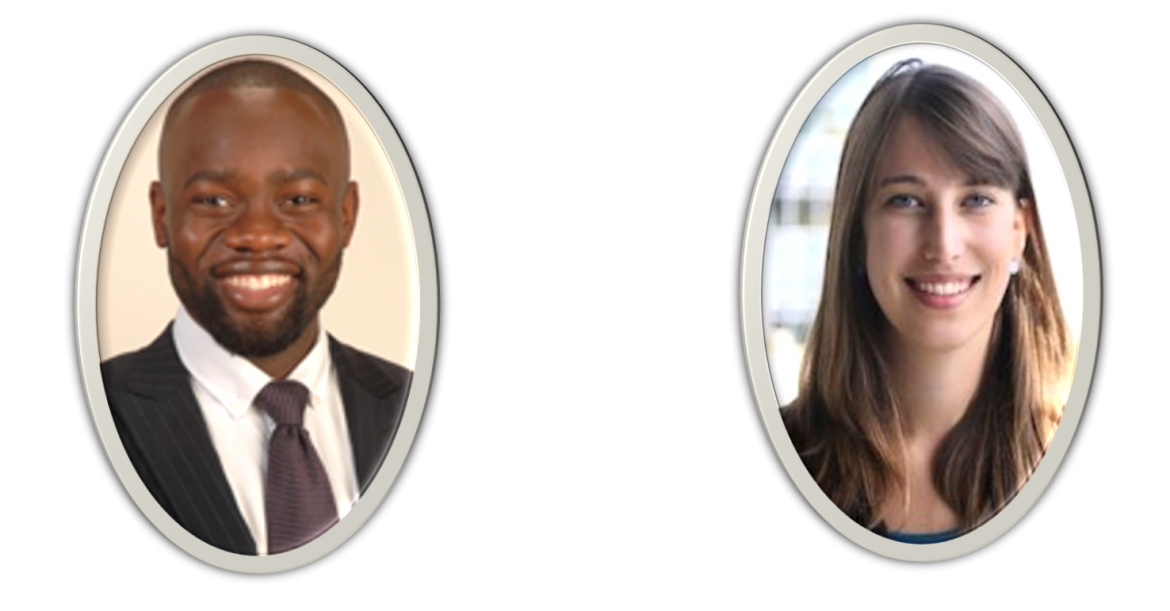 ​
​Please contact us with any questions or concerns at STAROTO20@gmail.com. We hope to expand this initiative in the future.
"Platform helps aspiring residents showcase skills" featured in Vanderbilt University Medical Center Reporter, April 23, 2021.
Applicant Terms of Participation
Participation in STAR OTO is completely voluntary and implies you have reviewed and agree with the following:
Participation does not imply any commitment to interview an applicant, assist with the application, or provide any favoritism.
STAR OTO does not replace ERAS or any individual aspects of the residency application.
Participants are entirely responsible for content and ensuring no copyright, embargo, export, or intellectual property violations.
Mentors are not responsible for content for for assisting applicants towards interview spots.
STAR OTO is not responsible for technical failures.
No STAR OTO team member, affiliate, partner or service provider is responsible for damages whatsoever.