Professional Voice Conference
April 17-18, 2023
Nashville, TN | Belcourt Theatre
What do professional vocalists need to know about voice rehabilitation and habilitation to keep them healthy on and off the road?
A two-day course hosted by Vanderbilt's Voice Center faculty and music industry experts.
Registration is now closed. Please keep an eye for the 2025 iteration of this course.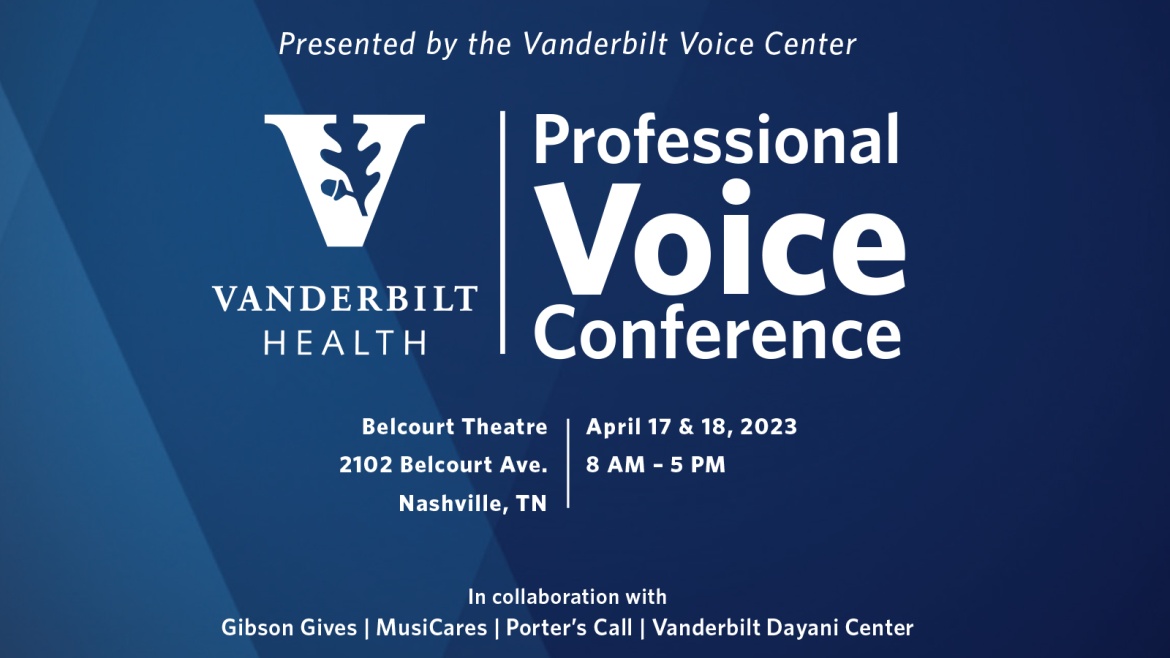 Now, featuring: "Mama Jan" Smith of Jan Smith Studios!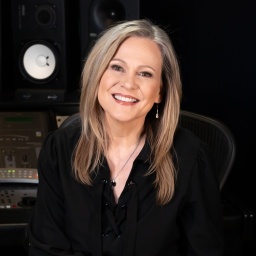 Who is Jan Smith?
A nationally recognized singer/songwriter/musician, Jan Smith is also a Grammy nominated producer, GA Music Hall of Fame inductee, and a multi-platinum certified vocal coach/vocal producer who has tended to some of the most distinctive voices in the business. Owner of Jan Smith Studios in Atlanta, a state-of-the-art vocal coaching, artist development, and production facility offering services nationwide to record companies, artists, producers and motion pictures.
Clients include Usher, Rob Thomas/Matchbox Twenty, Janet Jackson, Shania Twain, Justin Bieber, The Band Perry, Jill Scott, India Arie, David Crowder, Tasha Cobbs-Leonard, Sugarland, Drake, Mastodon, Nicki Minaj, FLA/GA Line, Jesus Culture, etc. (www.jansmith.com).
Vocal consultation and production credits also include Tyler Perry Productions, Warner Bros Pictures, Universal Pictures, Paramount, Disney, New Line Cinema, Fox Television, as well as work with award winning actors Liam Neeson, Dwayne "The Rock" Johnson, Christina Applegate, Ed Helms, Jamie Chung, Terrence Howard, Christian Serratos, the girl group STAR on Fox, and White House Correspondent John Roberts. 
Her extensive work with artists worldwide and reputation among leading vocal surgeons has provided Smith the opportunity to rehabilitate and help heal some of the highest profile voices for endurance under their demanding schedules.
COURSE GOALS
Discuss different approaches to multi-disciplinary management of patients with voice disorders with emphasis on special circumstances of performing artists

Discuss the impact of professional and lifestyle considerations on voice health and wellness

Discuss voice rehabilitation and ongoing care of the commercial voice to anticipate future challenges, treat current concerns and enhance vocal efficiency
TOPICS TO BE COVERED
Please click HERE for the detailed course agenda. 
FEATURING ARTISTS
KEYNOTE SPEAKERS
COURSE DIRECTORS
COURSE FACULTY
Emily Duke Wishik, MS, CCC-SLP
Elizabeth Tremblay, MS, CCC-SLP
Erika Young, Erika Young Coaching
IN COLLABORATION WITH
INTENDED AUDIENCE
Otolaryngologists
Singer/songwriters
Vocal pedagogues
Speech-language pathologists
Audiologists
Residents and fellows in training
Students (of any program)
Music industry professionals
RECOMMENDED HOTELS
The conference does not have a coordinating hotel block. Below are suggestions of near-by accommodations within short distance to the Belcourt Theatre.
(Please note: Prices and availability are not guaranteed).
CANCELLATION POLICY
Registration cancellations, less a $50 administration fee, will be accepted until Monday, April 10, 2023. Unfortunately, cancellations after that date are not able to be refunded.
AMA PRA CATEGORY 1 CME & ASHA CREDIT OFFERED