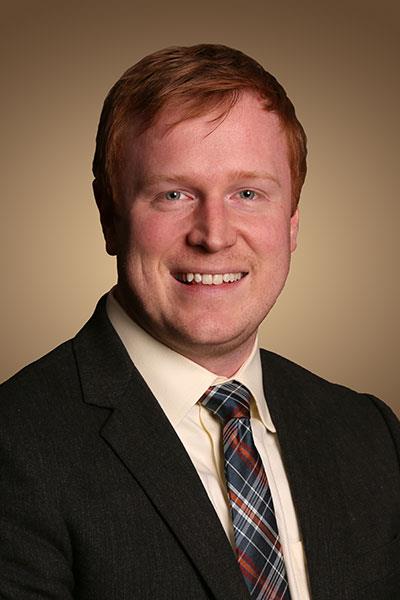 James Phillips, MD
Assistant Professor of Clinical Otolaryngology-Head and Neck Surgery
Assistant Professor of Plastic Surgery
Dr. James D. Phillips, MD grew up in Knoxville, TN.  The son of an emergency room physician, healthcare was a career interest from an early age.  Dr. Philips attended Vanderbilt university for undergraduate studies, receiving the Jesse Wills honors scholarship.  Graduating summa cum laude, he continued his studies at Vanderbilt Medical School.  His interest in surgical care of the head and neck led him to pursue residency in otolaryngology head and neck surgery.  He completed residency at the University of Alabama Birmingham and elected to further specialize his training with a two-year fellowship in pediatric otolaryngology at the University of Arkansas for the Medical Sciences.  Dr. Phillips returned to Vanderbilt Children's hospital in 2016 as an assistant professor.  Along with his general pediatric otolaryngology practice, Dr. Phillips has helped to develop robust multidisciplinary clinics for cleft lip and palate as well as vascular anomalies.  He also directs a multidisciplinary conference for the treatment of velopharyngeal insufficiency. 
Dr. Phillips is an active member of the American Society of Pediatric Otolaryngology, the International Society for the Study of Vascular Anomalies, and the American Cleft Palate Association.  He has authored or co-authored over fifteen peer reviewed articles as well as various textbook chapters.  He has been an invited lecturer around the country.  Dr. Phillips cares deeply about extending surgical care to the third world and has participated in surgical mission efforts to Guatemala, Haiti, and Mexico. 
Outside of work, Dr. Phillips enjoys many various outdoor activities with his wife and young children.  He is a diehard Tennessee football fan and a longtime fantasy football enthusiast.  He is a member at Immanuel Church Nashville.
Clinical Interests
Research Information