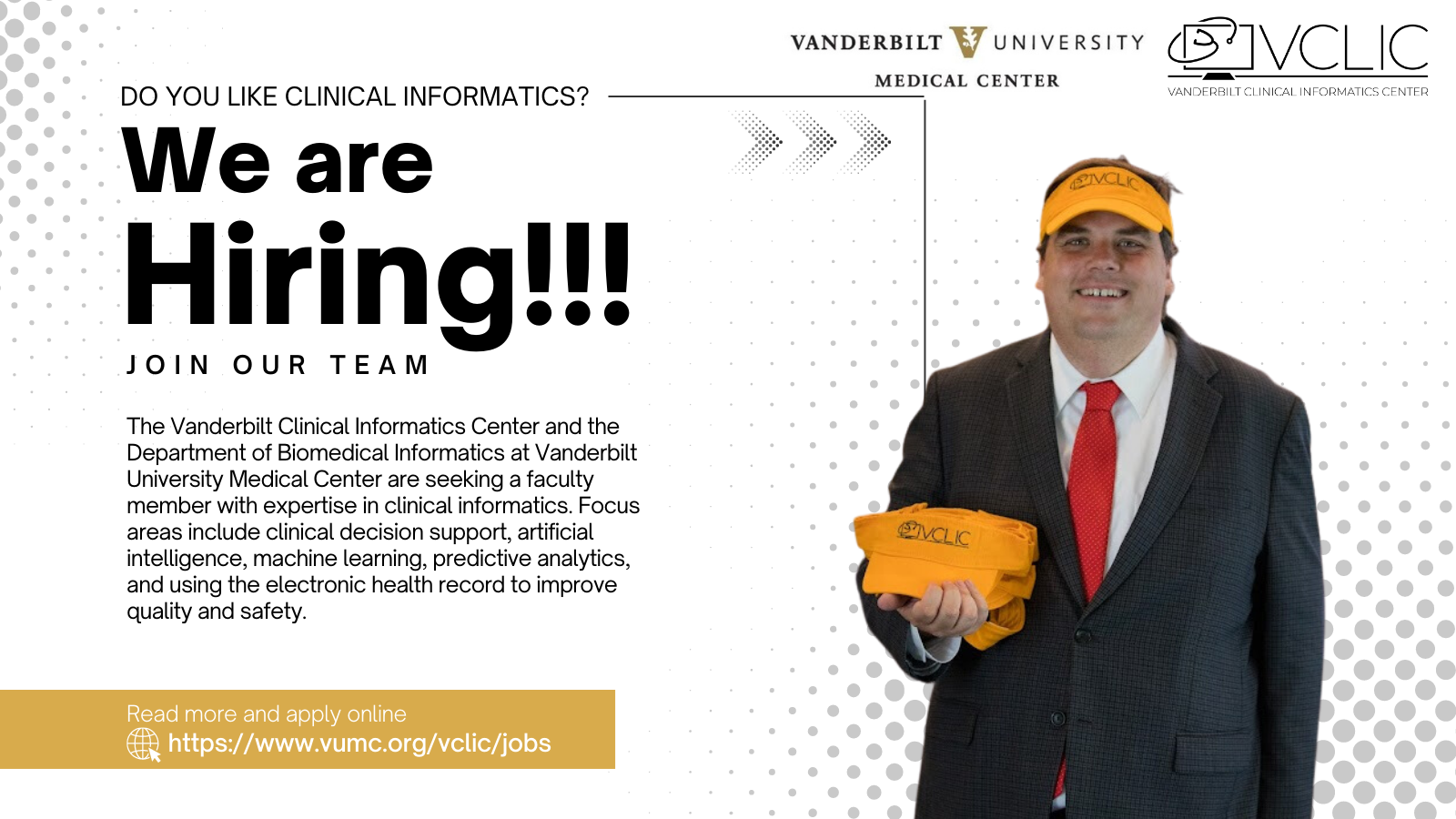 Position Details: The Vanderbilt Clinical Informatics Center (VCLIC) and the Department of Biomedical Informatics (DBMI) at Vanderbilt University Medical Center (VUMC) are seeking a faculty member with expertise in clinical informatics.
This position is focused on leading the development and implementation of advanced EHR-centric applied clinical informatics research. Focus areas for VCLIC include clinical decision support, artificial intelligence, machine learning, predictive analytics, and using the EHR to improve quality and safety. VCLIC and DBMI provide an unparalleled opportunity to do hands-on clinical informatics research in a real clinical setting, with outstanding access to data and the ability to test interventions in the real world. 
Applicants for this position should submit a cover letter, CV, and the names and contact information of a minimum of three references. The cover letter should describe the applicant's relevant qualifications and experience, as well as brief statements of research and teaching interests.  
All application materials should be entered on the Faculty Recruitment Portal via this exclusive link: http://apply.interfolio.com/130656 
More info here: https://www.vumc.org/vclic/jobs