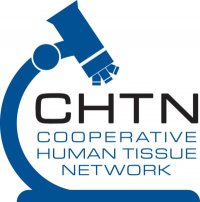 ---
Brian Hart, Ventana Medical Systems
        It has been my pleasure to work with you and CHTN for over a year now… The need for high quality and consistent materials is paramount with the work we do. CHTN has proven time and time again they are able to do this…The staff at CHTN has shown the utmost in professionalism and knowledge. From the initial conversation to discuss what is needed, to the receipt of samples, the process has been very efficient. With many commercial organizations now providing tissue samples, more often than not these groups tend to overpromise and under deliver. CHTN has remained true to their word and not followed this pattern. 
        The samples CHTN provide are truly helping to advance cancer research and save lives. I urge the NCI/NIH to continue funding CHTN and allow this valuable resource to remain available for all researchers.
---
Dr. Paul Yaswen, Lawrence Berkeley National Laboratory
        Prior to contacting CHTN, we relied on a haphazard network of local surgeons and pathologists, who required constant reminders and prodding to provide us with surgically discarded tissues for our research. Often, the material was rendered useless for live cell collection by prolonged exposure to elevated temperature and/or non-sterile conditions. In addition, we were often forced to travel at odd times to collect the tissues ourselves. Obtaining pathology reports also required follow-up.
        All of these fore-mentioned problems were alleviated when we started working with CHTN. To date, we have received well over 100 fresh breast tissue specimens from CHTN. The CHTN staff routinely notifies us at least a day in advance of impending tissue shipments, so that we can prepare to process the materials as soon as they arrive. The materials arrive promptly, and almost always in conditions that yield good proportions of live cells. Pathology reports are also provided in a timely manner without prompting. More importantly, the CHTN staff has been very good in working with us, as our research priorities and needs have changed. For example, they easily accommodated us when we requested that we only wanted tissue specimens from women of a certain age group. 
        In summary, we have found CHTN to be a trustworthy and indispensable source of biological materials for our research.
---
Dr. David Chafin, Ventana Medical Systems
        It has been our pleasure to work with CHTN over the last 2 ½ years receiving fresh unfixed human tissues for studies related to fixation and processing… CHTN is a very efficient and reliable service… The CHTN staff have been outstanding in procuring, packaging and shipping samples.  One of the most remarkable accomplishments is the ability of CHTN staff to maintain flexibility and work closely with my group.  So far we have had the ability to custom order tissue types, numbers of tissue samples and shipping schedule.  This point alone makes CHTN an extremely valuable resource because we can perform research without barriers.  Almost all samples that have arrived in the above manner have been of very high quality.
        In summary, CHTN is an extremely valuable resource to the research community.  I hope CHTN continues to deliver unfixed tissue samples to my group and that we can continue with our research unhindered.  Ventana Medical Systems has been a long time customer and we look forward to the outstanding service and quality provided by CHTN.
---
Dr. Belinda Cairns, Takeda San Francisco
       I would like to emphasize the importance of these tissues that we receive from CHTN. Most of the tissues we receive are fresh tissues that are in excellent condition and are sent promptly overnight. They come with a fairly detailed Pathology report and this allows us to really investigate many of our potential targets…There are very few commercial companies that provide this service and all of them are prohibitively expensive. We are absolutely delighted with the service we get form CHTN and the quality of the tissues. We are hoping to continue our relationship with CHTN for the foreseeable future.
---
Dr. Nissi Varki, Histology Shared Resources
        The CHTN has been invaluable in my endeavors in comparative pathology as well. In response to requests for help with analysis of histopathology on their mouse models by investigators at University of California, San Diego, I have now established four functioning Histopathology core labs, and the histotechnologists work with Cancer Center members on a variety of various specialized histo-chemical and immuno-histochemical assays. Thus the many samples provided by the CHTN over the years, have been used as part of important controls. Many publications have resulted from the use of the specimens over the years. Two of the faculty, Dr. Roger Aamodt and Dr. William Grizzle have attended meetings organized here in San Diego and have contributed insights into the workings of the CHTN.
        I have recommended the CHTN to numerous investigators who have benefited from the samples obtained from the CHTN.
---
Dr. Warner Greene, J. David Gladstone Institutes
        The CHTN fulfills an essential role in the scientific community by facilitating access to human tissue samples for valuable research studies. Without an organization such as CHTN, scientists would have much greater difficulty testing out hypotheses requiring fresh tissue. The quality of the samples we receive has always been first rate, and your efficiency makes the process simple and convenient. We have been working with CHTN for many years, and had nothing but great service, professionalism, and devoted assistance from you… Using this system we have made several important and surprising discoveries on the mechanisms by which HIV depletes CD4 T cells. 
        These findings were published recently in a premier journal. The service provided by CHTN has been absolutely critical for this avenue of our research, and we are looking forward to many more years of such fruitful collaboration.
---
Dr. Jan E. Schnitzer, PRISM
        The CHTN has been providing tissue samples for our research for nearly ten years at both our prior research institution, the Sidney Kimmel Cancer Center, and our current institution. We could not have accomplished our validation studies at the same scale and economy if we had to acquire tissues from other resources. As our research moves froward, the CHTN will continue to be an invaluable resource for our mission to develop more efective, less toxic treatments taht extend life and provide a better quality of life for patients diagnosed with chronic and life-threatening diseaes. As our division coordinator, you have been extremely responsive to our needs. It is a pleasure working with you and we look forward to continuing our relationship with you and the CHTN.
---