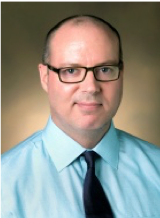 Neil Woodward, Ph.D.
Associate Professor of Psychiatry and Behavioral Science, and Psychology
Dr. Woodward's research focuses on understanding the neural basis of schizophrenia and related psychotic disorders. His lab uses a variety of approaches, including cognitive psychology, neuroimaging, and neuropsychological methods. A particular area of interest is brain connectivity and how large-scale brain networks are affected in psychiatric illnesses. 

Dr. Woodward's background includes training in neuroimaging and clinical psychology, primarily neoropsychological assessment. As well, he is licensed as a clinical psychologist in the state of Tennessee.