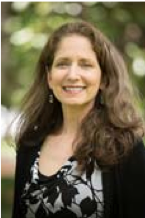 Blythe Corbett, Ph.D.
Professor of Psychiatry and Psychology
Research Discription

Dr. Corbett is an associate professor at Vanderbilt University in the Department of Psychiatry and Psychology and Investigator with the Vanderbilt Kennedy Center and Center for Cognitive Medicine.  Dr. Corbett is the Director of the Social Emotional NeuroScience Endocrinology (SENSE) lab, a translational research program focused on reciprocal social functioning and stress responsivity of children with autism spectrum disorder (ASD). Her lab uses neuropsychological, physiological and neuroimaging techniques, which are often implemented in natural settings, such as playgrounds.
 
Dr. Corbett is a licensed psychologist who has been working with children with autism and related neurodevelopmental disorders since 1991. She has published widely in high impact peer-reviewed journals, serves on several editorial boards, and her research is funded by the National Institute of Mental Health. Dr. Corbett is recognized for her innovative paradigms and treatments, including SENSE Theatre®, which combines theatrical and behavioral techniques in a peer-mediated, community-based intervention to improve social competence in youth with ASD.
 
Active Research studies:
Teen Development in Youth with and without Autism Spectrum Disorder
Pubertal development contributes to significant physical, psychological, hormonal, and social changes. Our goal is to examine stress and arousal across pubertal development in children with and without ASD to identify potential risk factors, treatment targets, and therapeutic strategies. For more information click here 
Investigating Social and Competence in Youth with Autism
The SENSE Lab at Vanderbilt University is studying the effects of behavior therapy and theatre techniques in children with autism. We invite children with Autism Spectrum Disorder to be a part of our multisite treatment program. For more information click here
 
Social play is important for children with autism spectrum disorders. We invite 7-14 year old boys and girls with autism or typical development to be part of our research about how children play together! For more information click here