People with heart disease almost always need care from a cardiologist. A cardiologist is a doctor who specializes in the treatment of heart diseases. For some patients with heart disease, surgery is the best treatment option. When heart surgery is necessary, Vanderbilt has one of the country's best teams ready to help.
---
Click here for Patient Information video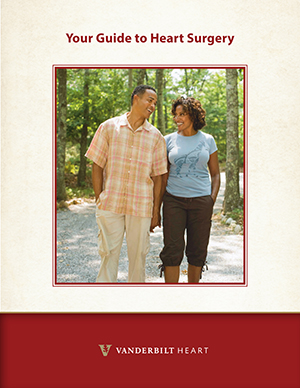 ---
Services and Treatment
Vanderbilts heart surgeons are among the best in the country, and they train other surgeons who want to specialize in cardiac surgery. Our surgeons treat patients of all ages, including infants.
Surgery might be required for many reasons, including:
Our cardiac surgery services fall into four major categories:
Better outcomes for children with heart problems
Heart conditions in children are typically different that adult heart problems. Our Pediatric cardiologists diagnose and treat more children than any hospital in the region. We coordinate care with your child's doctor and our experts in child health and family support. Your access to experts includes same-day or next-day consultations for urgent needs. Call (615) 322-7447 for appointment and referrals at all locations.
Locations and appointment information
We handle a full range of heart conditions, from second opinions on heart murmurs to heart surgery and heart transplants. Our specialists can diagnose and treat heart problems even before a baby is born. Some of the conditions we diagnose and treat include: