Social & Science
A Panel Discussion on Food Allergies
May 16th, 2019
VI4 was proud to host a free event to inform the Nashville community about the increasing incidence of food allergies. This panel presented a look at this topic from diverse perspectives in hopes of shedding some light on the scientific causes, what's being done in the clinic, and what living with this condition looks like for patients.
---
Our Panel Speakers: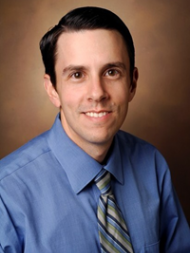 Scott Alan Smith, M.D., Ph.D.
Assistant Professor of Medicine
Assistant Professor of Pathology, Microbiology and Immunology
Basic Science Perspective
Patient Perspective was provided by Andie Proctor - a nine-year-old who has lived with allergies for most of her life and Erin Bagley, LPN - a VUMC nurse who was diagnosed with food allergies as an adult.
---

---
Resources for Patients:
FARE's mission is to improve the quality of life and the health of individuals with food allergies, and to provide them hope through the promise of new treatments.
Food Allergy Research & Education (FARE) has designated Vanderbilt University Medical Center and Children's Hospital as a Center of Excellence. We are now part of the FARE Clinical Network, a food allergy research collaborative comprising 31 leading research and clinical care facilities across the nation.
Our multidisciplinary approach to food allergy management means you and your child will have access to the expertise of specialists in Medical Nutrition and Allergy & Immunology at Children's Hospital.
Our program offers your family the assistance of nutritional counseling from a registered dietitian who will provide tips on food avoidance and lifestyle changes as you learn to live with food allergies.