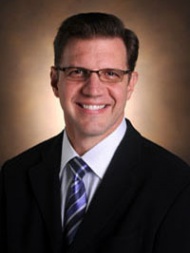 Timothy Scott Blackwell, M.D.
Director, Division of Allergy, Pulmonary & Critical Care
Ralph and Lulu Owen Chair in Medicine
Professor of Cancer Biology
Professor of Cell and Developmental Biology
Division of Allergy, Pulmonary and Critical Care Medicine
1161 21st Ave. S.
Nashville
Tennessee
37272-2650
Lung inflammation/injury, remodeling, fibrosis, and development of lung cancer
Dr. Timothy S. Blackwell received his undergraduate degree from Vanderbilt University in 1984 and his M.D. from the University of Alabama in 1988. He trained in Internal Medicine at Washington University and completed a Pulmonary and Critical Care Fellowship at Vanderbilt University. His research interests include transcriptional regulation of cytokine and chemokine production, particularly through the NF-kB transcription factor pathway. His laboratory investigates how manipulating specific signaling pathways can alter lung carcinogenesis, impact the biology of acute lung injury, and regulate pulmonary host defense functions. He is also interested in pathways that lead to resolution of inflammation and mechanisms by which abnormal repair of tissue injury leads to fibrosis.
Research Information
My laboratory investigates lung inflamamtion/injury, remodeling, fibrosis, and development of lung cancer. Lung inflammation is important for host defense functions but can contribute to tissue injury when the inflammation is excessive or dysregulated. By studying the NF-kB transcription pathway, we hope to better understand factors that control lung inflammation, injury, and host defense. We are also interested in the basic mechanisms that lead to normal lung repair or fibrosis following injury and mechanisms by which chronic inflammation alters the lung microenvironment in a pro-tumorigenic manner.
Publications on