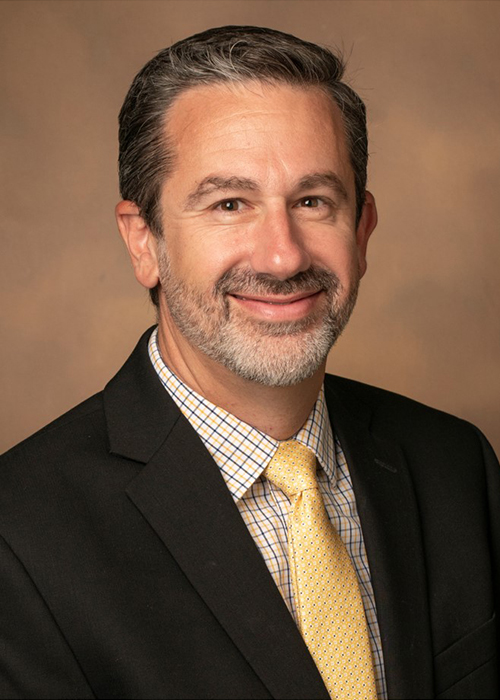 Nicholas Zachos, Ph.D.
Associate Professor of Surgery
Associate Professor of Cell & Developmental Biology
Dr. Nicholas Zachos received his Ph.D. in Biomedical Sciences from Eastern Virginia Medical School in 2002. He then pursued a postdoctoral fellowship in epithelial biology in the Division of Gastroenterology and Hepatology at Johns Hopkins University School of Medicine. He joined the faculty at Johns Hopkins as an Assistant Professor in 2008 investigating how enteric pathogens alter apical protein trafficking in intestinal epithelial cells. In 2012, he was awarded the W. Leigh Thompson Excellence in Research Award from the Johns Hopkins Department of Medicine for the development of a novel peptide-based therapy to treat diarrheal diseases. Since then, Dr. Zachos has been recognized for his work using human intestinal organoids and innate immune cells and was promoted to Associate Professor in 2017. He was recruited to join the Department of Surgery at Vanderbilt University Medical Center in 2022 and has secondary appointments in the Departments of Medicine and Cell and Developmental Biology. Dr. Zachos programs annual meetings for the Gastrointestinal and Liver Section of the American Physiological Society and the Basic and Clinical Intestinal Disorders Section of the American Gastroenterological Association. He has been funded by the National Institute of Diabetes and Digestive and Kidney Diseases, the National Institute of Allergy and Infectious Diseases, the Department of Defense, the Bill and Melinda Gates Foundation, as well as Pharma.
Research Information
Since 2011, the Zachos lab has utilized human intestinal organoids to investigate host stem cell and epithelial responses to enteric pathogen (bacterial and viral) infections. In addition, the Zachos lab has developed co-culture systems that incorporate human immune cells with human organoids to interrogate mucosal immune responses to gut commensals and enteropathogens. His laboratory has demonstrated that human enteroids/colonoids functionally recapitulate normal intestinal physiology and pathophysiology of GI disorders including Inflammatory Bowel Disease, metabolic diseases (Obesity/Type II Diabetes), and pre-cancer. Using multicellular co-culture models comparing organoids from healthy subjects or diseases associated with inflammation will provide insights into disease etiology and progression ultimately leading to the development of novel treatment strategies and drug discovery.