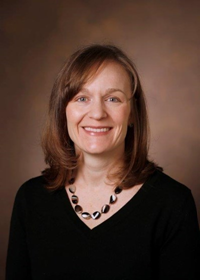 Kimberly Brown Dahlman, Ph.D.
Director and Project Management Officer, Innovative Translational Research Shared Resource
Associate Professor of Medicine
Vanderbilt University Medical Center
772 Preston Research Building
Nashville
Tennessee
37232
Cancer, Translational Research, Clinical Research, Education, Oncology, Integration, Shared Resource, Core
My research interest is determining how genomic alterations modulate tumor growth and response to oncology-based targeted therapies and immunotherapy, with the overall goal of uncovering novel therapeutic targets.
Research Information
The mission of the Innovative Translational Research Shared Resource (ITR) is to advance the translation of research into improved anti-cancer therapies. The ITR partners with oncologists and laboratory and non-laboratory investigators to guide, manage, and facilitate pre-clinical and clinical trial laboratory discoveries. Our broad experience in cancer clinical trials, genomics, biochemistry, and cell biology allows us to pursue unique research projects. We leverage ITR resources, other Vanderbilt Shared Resources, other academic institutions, and/or companies to achieve individual project goals. Since 2010, the ITR has collaborated with investigators in seven VICC research programs including Genome Maintenance, Signal Transduction and Chemical Biology, Host-Tumor Interactions, Cancer Health Outcomes and Control, Translational Research and Interventional Oncology, Gastrointestinal Cancer, and Breast Cancer.
Publications on