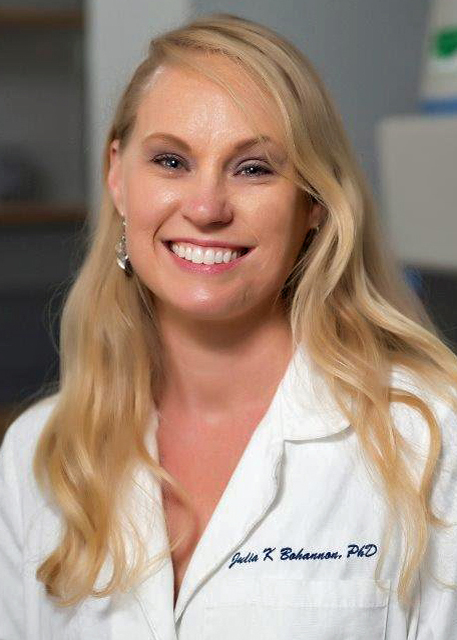 Julia K. Bohannon, Ph.D.
Associate Professor of Anesthesiology
Associate Professor of Pathology, Microbiology and Immunology
B-4223-MCN
1161 21st Avenue South
Nashville
Tennessee
37232-2520
Immunomodulatory therapies for the prevention of infection and sepsis following a severe burn injury
Research Information
Julia Bohannon joined the Anesthesiology department as a postdoctoral fellow under Dr. Ed Sherwood in 2012. She became junior faculty in 2015 and now has her own research program aimed at investigating immunomodulatory therapies for the prevention of infection and sepsis following a severe burn injury. Infection is the leading cause of death and prolonged hospitalization in severely burned patients that survive the acute phase of injury. Loss of the skin barrier, impaired innate immunity and the prevalence of antibiotic resistant bacteria increase the susceptibility of burn patients to serious infection, leading to a great need for immunomodulation strategies aimed at priming the host response in these patients. Priming with Toll-like receptor 4 agonists have been shown to augment neutrophil antimicrobial responses and enhance resistance against infection after severe burn injury in mice. However, the role of the classical MyD88- and TRIF-dependent TLR signaling cascades in mediating this protection, are not fully understood. Preliminary studies support a primary role for MyD88-signaling in mediating antimicrobial responses, potentially through augmentation of leukocyte metabolism, but the cellular and molecular mechanisms involved are unclear. The Bohannon lab utilizes multiple post-burn murine infection models, including a Pseudomonas aeruginosa burn wound infection as well as Staphylococcal aureus and Candida albicans systemic infections, to assess the effect of various TLR agonists on mediating protection against infection. The information gained from this project will advance current knowledge by elucidating the role played by the two primary TLR signaling pathways in mediating resistance to infection in burn patients, and by investigating the potential of harnessing these pathways for therapeutic benefit in these patients. These studies will also fill important gaps in knowledge by improving our understanding of how TLR agonists modulate innate immune responses.
Publications on