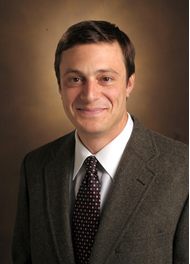 John Robert Koethe, M.D.
Associate Professor of Medicine, Division of Infectious Disease
A2200-MCN
1161 21st Avenue South
Nashville
Tennessee
37232-2582
The interaction of HIV infection and nutritional host factors
Dr. Koethe received his M.D. degree from Yale University in 2004, followed by a residency at Johns Hopkins Hospital and a clinical fellowship in infectious diseases at Vanderbilt University. He was a NIH/Fogarty International Clinical Research Fellow at the Centre for Infectious Diseases Research in Zambia from 2008 to 2009. Dr. Koethe's research interests include the impact of both undernutrition and obesity on the response to antiretroviral therapy, immune function, and health outcomes among HIV-infected adults, and the role of nutritional supplementation as a component of HIV treatment in resource-limited international settings.
Research Information
Dr. Koethe's research investigates the relationships between nutrition factors, body composition, and the health effects of long-term antiretroviral therapy for HIV infection, particularly the development of metabolic and cardiovascular diseases. A focus of his research is the role of adipose tissue in determining the body's response to HIV infection, including epidemiologic studies to characterize immune reconstitution and health outcomes among obese versus non-obese HIV-infected individuals, and translational studies to investigate the effect of adipose tissue and adipocytes on innate and cellular immune activation. He also studies changes in metabolism and immune activation among malnourished HIV-infected adults starting antiretroviral therapy in Zambia and Tanzania. He gained HIV/AIDS research experience as a NIHsupported fellow at the Centre for Infectious Diseases Research in Zambia from 2008 to 2009, followed by formal training in clinical research design, methods, and biostatistics as a student in the Vanderbilt Masters of Science in Clinical Investigation Program. He has previously received a 2-year Vanderbilt Physician Scientist Development award and is currently supported by a K23 career development grant from NIAID (2012-2017) and a R56 from NIDDK (2015-2017).
Publications on