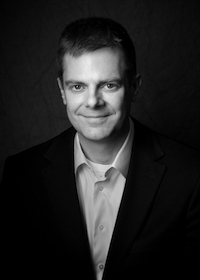 James E. Crowe, Jr., M.D.
Director, Vanderbilt Vaccine Center
University Distinguished Professor of Pediatrics
Professor of Pathology, Microbiology and Immunology
11415 MRB IV
2213 Garland Ave
Nashville
Tennessee
37232-0417
Human B cell and antibody responses to infections
His laboratory has a broad portfolio of work in the area of viral immunology and cell biology, with an aim to the discovery of mechanisms important to develop new vaccines.
Dr. Crowe received his MD degree from the University of North Carolina at Chapel Hill, where he also completed his pediatrics residency. Following his clinical training, Dr. Crowe received five years of post-doctoral training in the laboratory of Infectious Diseases at the NIH. He completed infectious diseases fellowship training in 1996 at Vanderbilt and has run an independent laboratory at Vanderbilt since that time.
In addition, Dr. Crowe directs two institutional core laboratories: the Human Immunology Core and the Flow Cytometry and Cell Sorting Core. His work has been published in over 150 publications in high-quality journals including, Nature, Science, Nature Medicine, Proceedings of the National Academy of Sciences USA, the New England Journal of Medicine, and JAMA.
Dr. Crowe has been the recipient of investigator awards from the March of Dimes, American Society for Microbiology, Pediatric Infectious Diseases Society, and Society for Pediatric Research. He has been awarded the Judson Infectious Daland Prize of the American Philosophical Society, the Oswald Avery Award of the IDSA, the E. Mead Johnson Award for Excellence in Pediatrics, the 2007 Outstanding Investigator Award of the American Federation for Medical Research, and the 2010 Norman J. Siegel Award of the American Pediatric Society. He is an elected Fellow of AAM, AAAS, ASCI and AAP, IDSA, APS, and others. He was elected to the National Academy of Medicine in 2014.
Research Information
Our group uses a very broad array of techniques including molecular and cellular biology, state-of-the-art imaging and flow cytometry, bioinformatics, and bioengineering approaches to attack the scientific problems that are of interest to us. Our philosophy is to work on major human pathogens - we study model systems only when the direct study of the primary pathogen in humans is not feasible at a definitive level. Current studies center on respiratory syncytial virus, human metapneumovirus, rotavirus, HIV, influenza, and vaccinia virus.
Publications on