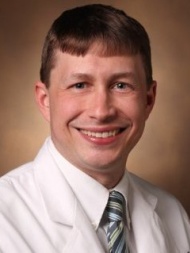 Isaac Thomsen, M.D., M.S.C.I.
Associate Professor, Pediatric Infectious Diseases
Associate Professor of Medicine
Director, Vanderbilt Vaccine Research Program Laboratory
D-7235 MCN
1161 21st Avenue South
Nashville
Tennessee
37232-2581
humoral response to staphylococcal infections, pediatric osteomyelitis, vaccines and therapeutics development
Dr. Thomsen is a medicine/pediatrics trained physician with advanced training in pediatric infectious diseases and clinical research (MSCI). His work focuses on defining the humoral response to staphylococcal infections in children and adults, evaluating best management strategies for pediatric osteomyelitis, and leading clinical trials of new vaccines and therapeutics. He also contributes significantly to the vaccine safety mission of the VVRP, serving as a subject matter expert and co-investigator in the CDC-sponsored Clinical Immunization Safety Assessment (CISA) network.
Publications on