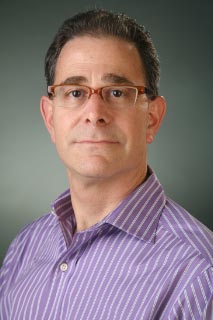 Edward Chaum, M.D., Ph.D.
Professor of Ophthalmology & Visual Sciences
Margy Ann and J. Donald M. Gass Chair in Ophthalmology
Professor of Biomedical Engineering
Professor of Pathology, Microbiology and Immunology
Macular degeneration, diabetic retinopathy, gene therapy for retinal diseases, retinal detachment & repair
As the former Plough Foundation Professor of Retinal Diseases (emeritus) at the University of Tennessee Hamilton Eye Institute, and the inaugural Margy Ann and J. Donald M. Gass Chair, Professor of Ophthalmology at the Vanderbilt Eye Institute, I bring over 25 years of diverse clinical, research, and mentorship expertise to a broad range of investigations including; the cellular and molecular biology of the retina, treatments for age-related macular degeneration, electrochemical biosensors, point-of-care diagnostics and bioengineering, the development of novel surgical biomaterials and nanofabrication techniques, and clinical trials medicine. Trained as a molecular biologist, my work over the past decade has been focused on innovating and building research collaborations at the interface between engineering and medicine, between the lab and my patients in the clinic, to translate engineering concepts into transformative clinical care and launch new clinical paradigms to improve ocular health.
Research Information
For the past 20 years my laboratory has supported a robust portfolio of grants focused on understanding the molecular genetics and diagnostics of retinal disease, drug trials for eye disease, novel nanoplatforms for research and discovery, and clinical outcomes including national clinical trials. Our work has been supported by NIH, DOD, HRSA, USDA, other federal agencies, and private philanthropies. Over the past decade I have successfully translated diverse innovative concepts into new research tools and clinical medicine through robust, multidisciplinary research collaborations across the state of Tennessee, nationally, and internationally. These collaborations have generated numerous national awards for technological innovation, including an R&D100 Award, American Telemedicine Association Innovation Award, Memphis Business Quarterly, Inaugural 2013 Innovation Award, the B. Otto Wheeley Award for Excellence in Technology Transfer, and others. Our work focuses on translating engineering concepts into novel clinical paradigms with significant entrepreneurial success, leveraging them into commercial ventures and startup companies.
Publications on