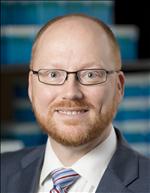 Clarence Buddy Creech II, M.D., M.P.H.
Director, Vanderbilt Vaccine Research Program
Director, Pediatric ID Fellowship Program
Edie Carell Johnson Chair in Pediatrics
CCC-5323 Medical Center North
Nashville
Tennessee
37232
Clinical & translational research and vaccine development in S. aureus
Dr. Creech graduated cum laude from Vanderbilt University before attending the University of Tennessee College of Medicine. After graduating with high honors, he joined the pediatric housestaff at Vanderbilt Children's Hospital and was Chief Resident in Pediatrics in 2002. During his pediatric infectious diseases fellowship at Vanderbilt Children's Hospital, Dr. Creech completed the Masters in Public Health degree and became part of the Vanderbilt Clinical Research Scholars (VCRS) Program, a competitive NIH K12 award given to young investigators at VUMC. He joined the faculty in July 2006 as Assistant Professor of Pediatric Infectious Diseases and now serves as Director of the Vaccine Research Program and Program Director of the Pediatric Infectious Diseases Fellowship.
 
Dr. Creech serves as Director of the VVRP, Principal Investigator of the NIH-funded Vaccine and Treatment Evaluation Unit (VTEU), and Co-Principal Investigator of the CDC-funded Clinical Immunization Safety Assessment (CISA) Project. His research focuses primarily on the clinical and molecular epidemiology of S. aureus infections and on the immune response to vaccination and disease. He has served as PI for numerous studies including a Phase I adenovirus-vectored malaria vaccine study, studies of inactivated and live-attenuated influenza vaccines in children, comparative effectiveness studies of skin/soft tissue infections and pneumonia, and studies of vaccines targeting pertussis and Staphylococcus. In 2007 he was the recipient of the IDSA/SHEA Young Investigator Award in MRSA and in 2012 he received the PIDS Young Investigator Award.
 
He currently is leading studies to determine the optimal duration of therapy for children with pneumonia; to define the immune response to influenza vaccination using a systems vaccinology approach; to define the immune response to S. aureus infections in children and adults; and to compare whole-cell pertussis and acellular pertussis vaccines in children, using ribosome profiling as a transcriptomics tool
Research Information
Dr. Creech and his colleagues seek to understand the clinical and molecular epidemiology of community-associated methicillin-resistant Staphylococcus aureus (CA-MRSA). The work of the group focuses on describing the changing dynamics of nasal colonization with CA-MRSA and on how these isolates differ from those that cause invasive staphylococcal disease. In addition, the laboratory studies the adaptive response to infection, focusing on the serum antibody response to critical staphylococcal antigens. Work in the Vanderbilt Vaccine Research Program, where Dr. Creech serves as Director, is directed towards clinical trials of vaccines and therapeutics, including monoclonal antibodies targeting S. aureus, influenza vaccine trials, and malaria vaccines.
 
Publications on