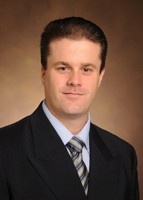 Charles Robert Flynn, Ph.D.
Associate Professor of Surgery
4303 Medical Center North
2211 Garland Ave
8465A Langford Hall
Nashville
Tennessee
37232-2736
Etiology and physiology of various diseases of the gastrointestinal tract and liver
Research Information
My research program focuses on understanding the cellular and molecular mechanisms contributing to obesity, insulin resistance and the Metabolic Syndrome. Contributory to the pathophysiology of these diseases are the many roles of adipose tissue, lipid metabolism, and the regulation of lipid droplet formation and trafficking. Obesity is a very important factor in the development of diabetes. At present, the only treatment for morbid obesity proven to be consistently effective over the long term is bariatric surgery. Interestingly, the Type 2 Diabetes that is frequently a comorbidity in these patients, is resolved after surgery, frequently before weight loss occurs. The reasons for this are not fully understood. We use powerful mass spectrometry-based lipidomics and proteomics techniques to profile human adipose and muscle biopsies acquired before and after dramatic weight loss. The relative expression changes of select lipids and proteins gleaned from these analyses are correlated with various clinical parameters and validated in model cell culture systems. The methodologies and approaches we use in cell culture are varied but include stable isotopic labeling, live-cell imaging, fluorescent protein and siRNA expression along with traditional biochemistry. We have recently developed in mice an alternative bariatric procedure that is equally as effective as Roux-en-Y-Gastric Bypass (RYGB) but without intestinal rearrangement. We are characterizing this model to better understand the mechanisms fundamental to nutrient absorption in the gut.
Publications on