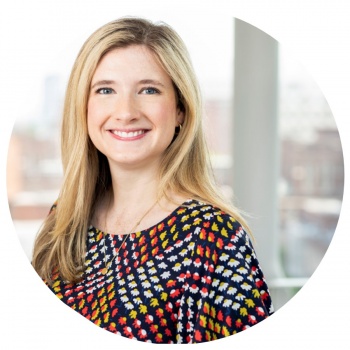 Hello and welcome to our unit!
I'm Jennifer Travis, MSN, RN, Manager of the Cardiac and Vascular Stepdown Unit, also known as 7 North.  We are located on the 7th floor of Vanderbilt University Adult Hospital (VUAH).  
The environment on our unit is fast-paced, collaborative, and inclusive.
We care for adult patients 18 and older who are being treated for a variety of conditions, including patients undergoing vascular surgeries pre- and post-op, arrhythmias, myocardial infarctions, and patients' pre-open heart surgery.  

Our patients are unique because we see a variety of cardiac and vascular diagnoses with specialized needs.
One of the perks of working on my unit is we have an incredible culture and embrace teamwork. Our staff is very engaged with problem-solving and identifying ways to improve patient care on our unit. 
Our nurses are successful because they have a desire to continue learning, strong communication skills, and create a supportive environment for their peers.
We orient new nurses to our unit by providing an 8 to 9-week unit specific orientation with dedicated preceptors.  
 
We encourage professional growth.
If your career goal is to develop a strong foundation in cardiology, the Cardiac and Vascular Stepdown unit can help with this by exposing you to a variety of cardiac procedures, vascular surgeries, and various patient populations.
If you have any questions about my unit, please email me at jennifer.a.travis@vumc.org or visit Work at Vanderbilt University Medical Center to explore open nursing positions.
 

Unit/Area Index