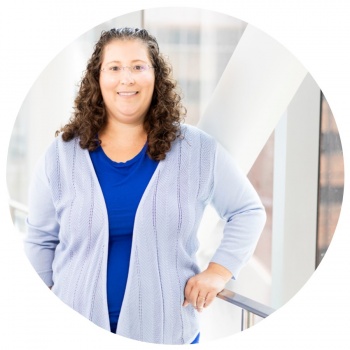 Hello and welcome to our unit!

I'm Christina Mathis, MSN, RN, GERO-BC, Manager of The Acute Care of the Elderly unit, also known as ACE or 7RW.  We are located on the 7th floor of the Round Wing (RW) at Vanderbilt University Hospital (VUH).
The environment on our unit is focused on working hard as a team, while still finding ways to have fun.
We generally care for patients that are 65 years of age or older who may have a variety of Medical, Surgical, Cardiac, or Neurological conditions.

Our patients are unique because of the effect of their co-morbid conditions in combination with aging and possible cognitive impairment. Because geriatric patients can often require a different approach to care, our nurses must be able to adapt their clinical skills to meet each patient's individual needs. 
One of the perks of working on our unit is that it is never boring because of the uniqueness of the patients and skills needed to best care for them.  A second perk is that our team works diligently to enhance the provider/ nurse/ patient relationship. Thirdly we have routinely had nurse residents and appreciate the need for a focused, protected onboarding process. 
Our nurses are successful because they have strong assessment skills, utilize evidence-based care, feel comfortable elevating suggestions or concerns and know that they will be heard, and support each other as a team.
We orient new nurses to our unit utilizing classroom, mini in-services and much hands-on clinical time with dedicated preceptors for a six-week unit specific orientation. 
We encourage professional growth.
If your career goal is to have the opportunity to explore unchartered territory and function at your fullest potential, The Acute Care of the Elderly unit can help with this.  We strive to expand our knowledge and improve patient satisfaction and care through trial, testing, and pilot programs.
If you have any questions about our unit, please visit Work at Vanderbilt University Medical Center to explore open nursing positions.

Unit/Area Index