The TVA Kingston Fossil Plant produces fly ash as a result of burning coal to create electricity. Fly ash is the leftover ash from the power generating plant.  In order to reduce air pollution, the air being released through the smokestacks is "scrubbed" to capture the fly ash waste.  This is "wetted" (mixed with water) and then kept in retention ponds on site. Due to heavy rains, one of the dikes containing an 80 acre pond with fly ash sludge  broke on December 22, 2008 just before 1 am.  This ash-slide covered an estimated area of 250-400 acres and was up to 4-6 feet deep.  
No human injuries occurred as a result of this collapse but about 15 homes were affected, including one that was pushed from its foundation.  A gas line was ruptured, a road was blocked and power lines were downed in this event.  A train delivering coal to the plant was also affected.
TVA along with TN Department of Environmental Conservation and US EPA immediately responded.   Families were evacuated, barriers were erected to limit spread of ash-slide and water flows were reduced downstream to limit the spread of ash.  Water sampling from private wells is occurring within a 4 mile radius of the release as well as river water sampling of the rivers involved (Emory and Tennessee).  Although some early samples showed water samples with elevated "particulates", and arsenic, neither has been detected in wells or municipal water supplies to date.  Also, there is concern that over time this "sludge" may dry and create a very fine dust which could be an inhalational hazard. EPA measurements thus far show no air contamination.  The area has been covered with grass seed, fertilizer and hay to limit surface erosion.
From the Tennessee Poison Center perspective, we have received very few calls related to this event from this region.  We do not expect any major acute issues from exposure to heavy metals due to their not entering municipal water supplies or private wells in the area.  Other than nuisance dust which could be irritating to people living nearby, especially those with asthma or chronic obstructive lung disease, we are not expecting any acute toxicity based on current sampling in the area.
Here are some additional resources for further information on this disaster:
Tennessee Valley Authority
Public outreach - 865-632-1700
Property damage assessments - 1-800-257-2675
Media - 865-590-7001 or 865-632-6000
Tennessee Department of Environment and Conservation
Public - 888-891-8332 or ask.tdec@state.tn.us 
Media - Tisha Calabrese-Benton 865-594-5442 or
tisha.calabrese@state.tn.us 
Meg Lockhart 615-253-1916 or
meg.lockhart@state.tn.us 
Tennessee Department of Health
Public - 1-800-404-3006 or Roane County Health Department at
865-354-1220
Media - 615-741-3111
Tennessee Wildlife Resources Agency
Public/Media - Dan Hicks - 1-800-262-6704
U.S. Environmental Protection Agency
Public - 1-800-241-1754 or 404-562-9900
Media - 404-562-8327
Roane County
Public - 865-717-4212 or email:
tvarecovery@roanegov.org 
Media - 865-717-4440 or
scottstout@roanegov.org 
Tennessee Emergency Management Agency
Public - 1-800-262-3300
Media - 615-741-0482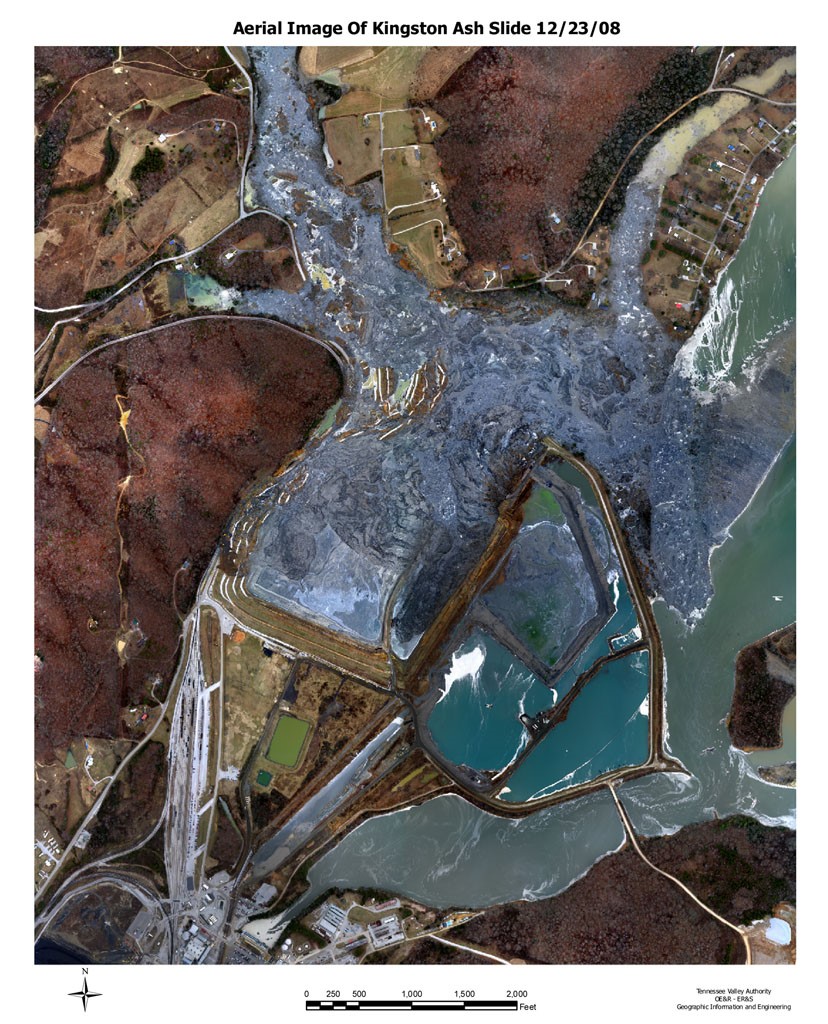 Question prepared by: John G. Benitez, M.D., MPH   Medical Toxicologist
I am interested in any questions you would like answered in the Question of the Week.  Please email me with any suggestion at donna.seger@vanderbilt.edu
Donna Seger, M.D.
Medical Director
TennesseePoisonCenter
Website: www.tnpoisoncenter.org
Poison Help Hotline: 1-800-222-1222