The instructions below detail how to pull one or more user transcripts out of the CloudCME system.  If you need these permissions added to your account to support faculty, please reach out to us at cme@vumc.org  Note also that any individual user can pull their own transcript at any time.  Instructions here.
Log in at htps://vumc.cloud-cme.com
Click Administration on the bottom of the screen
Choose Reports from the left menu then Transcripts
Look up the individual you need, beginning with their last name
Click the Generate Transcripts button to generate the file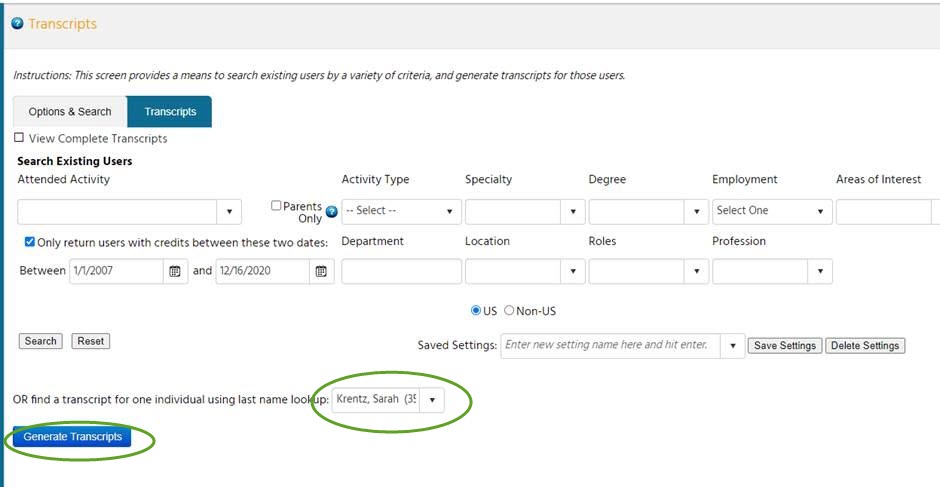 If you don't wish to look up folks individually, you can also search by Activity (click Parents Only to see an entire series at once) or by department, location, etc.  However, note that department and specialy lists are self-reported by learners and are not currently required profile fields, so they don't provide complete and upd to date lists.