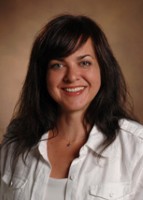 Clinical Obstetrics and Gynecology
Division: Advanced Practice
Research Interests: Group Prenatal Care, Reducing Primary Cesarean Rates​
Education
M.S.N., Vanderbilt University, 1998
Biography
Susan Lewis CNM, MSN has been practicing as a Nurse Midwife for 20 years and is a faculty member in the Vanderbilt dept. of Ob/Gyn. Her professional interests focus on health promotion and prevention of disease. She was the P.I. (2015-2018) on a research study at Vanderbilt in collaboration with Yale University exploring the pregnancy outcomes of women who attended group prenatal care. She is currently leading a quality improvement initiative at Vanderbilt as a part of a national collaborative to reduce primary cesarean rates.
Research Description
1) Quality Improvement to Reduce Primary Cesarean Section Rates at Vanderbilt University.  The quality improvement project I am currently involved in is a part of a national collaborative sponsored by the American College of Nurse Midwives.
2) Research determining whether or not Group Prenatal Care Improves Birth Outcomes.