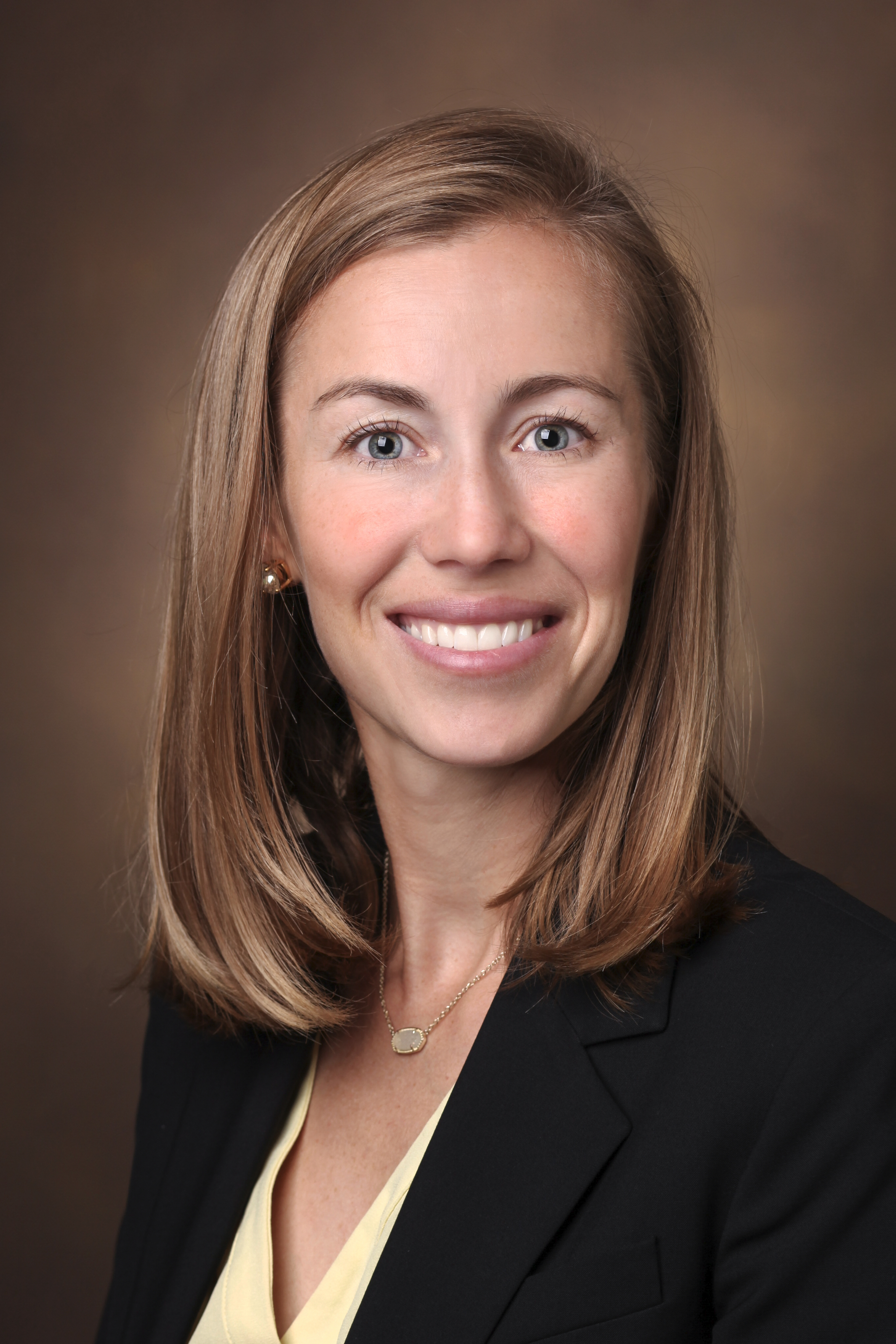 Lauren Prescott, MD, MPH
Obstetrics and Gynecology
Division: Gynecologic Oncology
Research Interests: Gynecologic Cancers, Quality Improvement, Surgical Outcomes, Enhanced Recovery After Surgery, Implementation Science
Education
M.D., Georgetown University, 2009
Residency, Dartmouth-Hitchcock Medical Center, 2013
M.P.H., The University of Texas Health Science Center of Public Health, 2015
Fellowship in Gynecologic Oncology, The University of Texas M.D. Anderson Cancer Center, 2017
Biography
Dr. Prescott is a gynecologic oncologist who focuses on the surgical and medical treatment of gynecologic malignancies including ovarian, endometrial, vulva, vaginal and cervix cancers. Dr. Prescott received her undergraduate degree from Georgetown University and went on study at the National Institutes of Health for two years. She then completed medical school at Georgetown University, residency in Obstetrics and Gynecology at Dartmouth Hitchcock Medical Center, and fellowship in Gynecologic Oncology at MD Anderson Cancer Center. She has been at Vanderbilt University since 2017.
Research Information
Dr. Prescott's research interests include measuring and evaluating surgical and oncologic outcomes and improving the quality of health care delivery through implementation of evidence-based medicine. Dr. Prescott leads the Vanderbilt Enhanced Recovery After Surgery Program for patients undergoing gynecologic surgery.