Welcome to the Department of Obstetrics and Gynecology at Vanderbilt University Medical Center.  We are an advanced academic department dedicated to education, research, clinical services, and the advocacy for women.
Our department is staunchly committed to our comprehensive medical education program at all levels, and to the training of the next generation of leaders in women's health. We are particularly proud of our medical student, resident education, and fellowship training programs.  They all remain among the most highly regarded and sought after training opportunities in the country. Our residency training program takes in six (6) new residents per year with recent graduates going on to academic positions, fellowship training positions, and private practice careers.  Our program graduates become members of the Lonnie S. Burnett Society joining a list of many esteemed alumni and faculty, meeting annually for continuing medical education and professional development.
Our faculty are involved in a wide variety of clinical, translational and basic research programs. Opportunities are provided for students and residents to become involved in focused research projects during their time at Vanderbilt University Medical Center. Today, our faculty continue to conduct groundbreaking research in family planning, maternal-fetal surgery, new treatments for gynecologic cancers and gynecologic disorders.
Our Department has a long tradition of clinical excellence and is comprised of nationally and internationally recognized leaders in Maternal-Fetal Medicine, Gynecologic Oncology, Female Pelvic Medicine and Reconstructive Surgery, Reproductive Endocrinology and Infertility, General Obstetrics and Gynecology, and Minimally Invasive Gynecologic Surgery. We provide a comprehensive range of services for the medical and surgical treatment for women throughout the spectrum of their life. 
I invite you to explore our department and all we have to offer our patients, trainees, research community, and faculty members.  Here are some highlights from our clinic program:
Gynecologic Oncology
Our Division of Gynecologic Oncology treats patients with womens' cancers at the internationally known Vanderbilt-Ingram Cancer Center.  We serve patients from Tennessee and surrounding states, including western Kentucky and northern Alabama.  The division has a robust clinical research program, including participation in National Cancer Institute-sponsored clinical trials through NRG Oncology and other groups.  We offer minimally invasive surgical options, including robotic surgery, for gynecologic malignancies, and provide expert consultation for the management of abnormal pap tests.  We also offer fertility-sparing treatments in collaboration with our experts in oncofertility. 
Reproductive Endocrinology and Infertility
The Division of Reproductive Endocrinology and Infertility (REI) manages complex problems related to infertility at our new state-of-the-art fertility center in Franklin, TN. Our REI specialists treat women with issues such as recurrent pregnancy loss, amenorrhea, polycystic ovarian disease, premature ovarian insufficiency, congenital uterine anomalies and risk of genetic disorders in offspring. The division offers comprehensive assisted reproductive technologies, including in vitro fertilization (IVF) and embryo transfer, embryo and oocyte cryopreservation, donor oocytes, donor sperm, gestational carriers and fertility preservation for oncology patients.
Obstetrics and Maternal Fetal Medicine
In addition to preventative and well-woman care provided through our department's Division of General Obstetrics and Gynecology our generalists and Maternal-Fetal Medicine Division also provide prenatal care and delivery services to over 4500 women per year. In 2015 alone we had nearly 500 women transported to us for tertiary, high risk labor and delivery care. Our department is a founding participant in the Center for Advanced Maternal-Fetal Care, a multidisciplinary group that advises women and their families who have been told that their fetus has a birth defect about the prognosis and care of their fetus, including the prognosis, options for prenatal treatment, and recommending a plan for post-natal treatment. We also provide genetic counseling services to help our patients identify risks, understand complex medical information, and review available testing and support options. The Department of Obstetrics and Gynecology has a collaborative practice with the Fetal Surgery Department based at our Children's Hospital further strengthening our care of women throughout the full spectrum of life.
Gynecology and Gynecologic Surgery
Through our Division of Gynecology and Gynecologic Surgery we offer a variety of special focus clinics that allow us to offer state of the art technology for diagnosis and treatment options, including: abnormal uterine bleeding and menstrual disorders, anatomic abnormalities of the uterus and reproductive tract, endometriosis, pediatric and adolescent gynecology, pelvic pain, uterine fibroids, vulvar and vaginal disorders.  When surgical intervention is required, we offer the full range of traditional and advanced surgical technologies, including robotic-assisted laparoscopy, with a special emphasis on minimally invasive surgical techniques to minimize the impact of surgery. The Department of Obstetrics and Gynecology touts one of the most well respected fellowship programs in minimally invasive gynecologic surgery, one of only about 30 in the country. To date we have graduated 11 fellows from the two-year program.
Female Pelvic Medicine and Reconstructive Surgery
Primarily serving patients out of our Cool Springs Clinic in Franklin, TN, our Division of Female Pelvic Medicine and Reconstructive Surgery is a strong team of faculty focused on evaluating and managing complex female pelvic floor disorders including urinary incontinence, dysfunction voiding, defecatory dysfunction, and pelvic organ prolapse.  Our FPMRS division is led by the only fellowship-trained urogynecologists in the state of Tennessee. They are all board-certified and have completed additional years of subspecialty training in managing pelvic floor dysfunction, including additional training in minimally invasive and robotic surgery techniques. The division also has a highly regarded fellowship in female pelvic medicine and reconstructive surgery, run in collaboration with the fellowship program in VUMC's Department of Urology.
Advanced Practice
Our Division of Advanced Practice is the home to over 30 Certified Nurse-Midwives and Women's Health Nurse Practitioners who work collaboratively with our other divisions, both in obstetrics and gynecology, to provide excellent collaborative care for our patients.  These Advanced Practice Providers see routine, well-woman gynecologic patients in all of our outpatient locations, providing pap smears, contraceptive and menopause care, as well as assisting our gynecologic specialists with management of cancer patients, evaluation and management of bladder issues and evaluation of pre-surgical patients.  They also care for pregnant patients prenatally, manage obstetric triage patients in our Maternal Special Care Unit, and attend normal deliveries at both Vanderbilt and NorthCrest Medical Center. 
Here in the Department of Obstetrics and Gynecology at Vanderbilt University Medical Center we are committed to the application of evidence-based medicine in the day-to-day practice of our specialty, and to preparing our graduates to be life long learners and leaders. Thank you for coming to our website to learn more about us!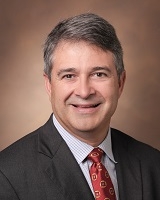 Ronald D. Alvarez, MD, MBA 
Chairman and Clinical Service Chief
Betty and Lonnie S. Burnett Professor