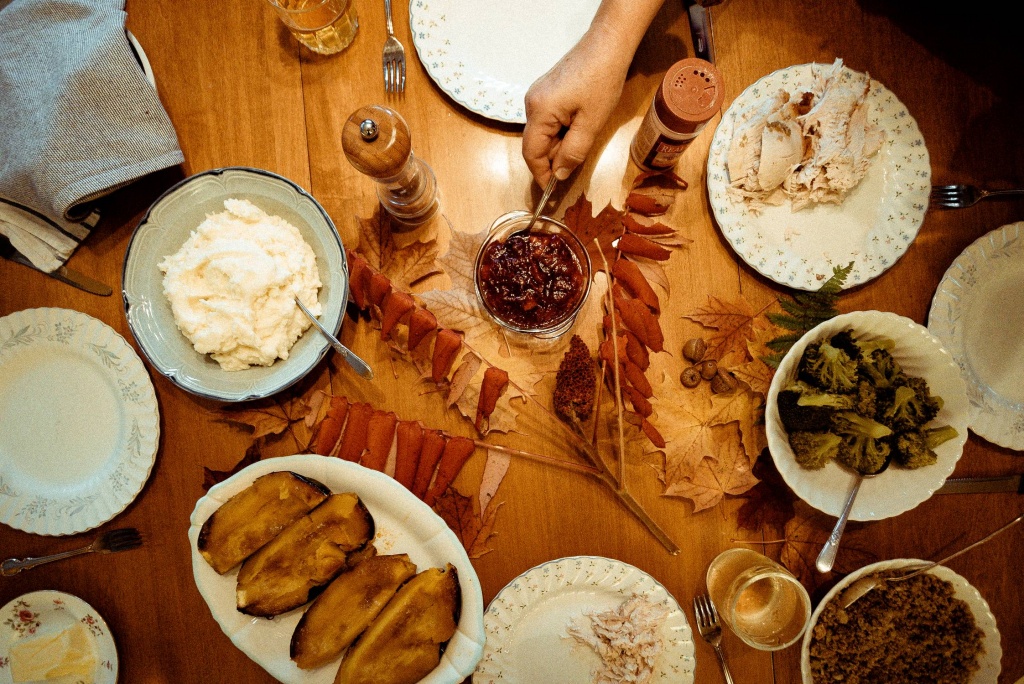 Before you gather with family for Thanksgiving, take a few moments to read our safety practices for an injury-free holiday. Kitchens are bustling with activity, so it is important to be vigilant about your family's safety.
The kitchen
Never hold a baby or small child while cooking at the stove.
Turn the handles of pots and pans inward so they can't be grabbed by little hands.
Be careful with kitchen towels and oven mitts around the stovetop. 
Know the location of your fire extinguisher. Remember to have it recharged once a year.
Keep powdered items like sugars and spices out of reach, as they pose choking hazards.
Deep-frying a turkey outside
The fryer oil will be heated to 350 degrees or more. Avoid spills or splashes to prevent  burns.
Prevent fryer tip-overs by using a solid base on a flat surface more than ten feet away from the house.
Never allow children or pets near the fryer. Never leave the fryer unattended.
Only deep-fry a completely thawed and dried turkey. A still-frozen turkey can cause oil to spatter.
Keep a fire extinguisher close by and call 911 immediately if a fire starts.
Other safety tips
Keep children away from the dining room table as sharp knives and delicate glass may items be present.
Never leave children unattended around lit candles or fireplaces.
Check that your smoke alarms are in working order and that the batteries are new.
It is easy to become distracted by meal preparations. Make sure babies and small children are being watched.
Houseguests may not be used to baby-proofing and home safety practices. Ensure that small items like coins or hard candies are out of reach, as well as medication bottles and alcoholic beverages
Thanksgiving is a time for gratitude and enjoyment. Use these safety tips to stay safe and injury-free. Happy Thanksgiving!