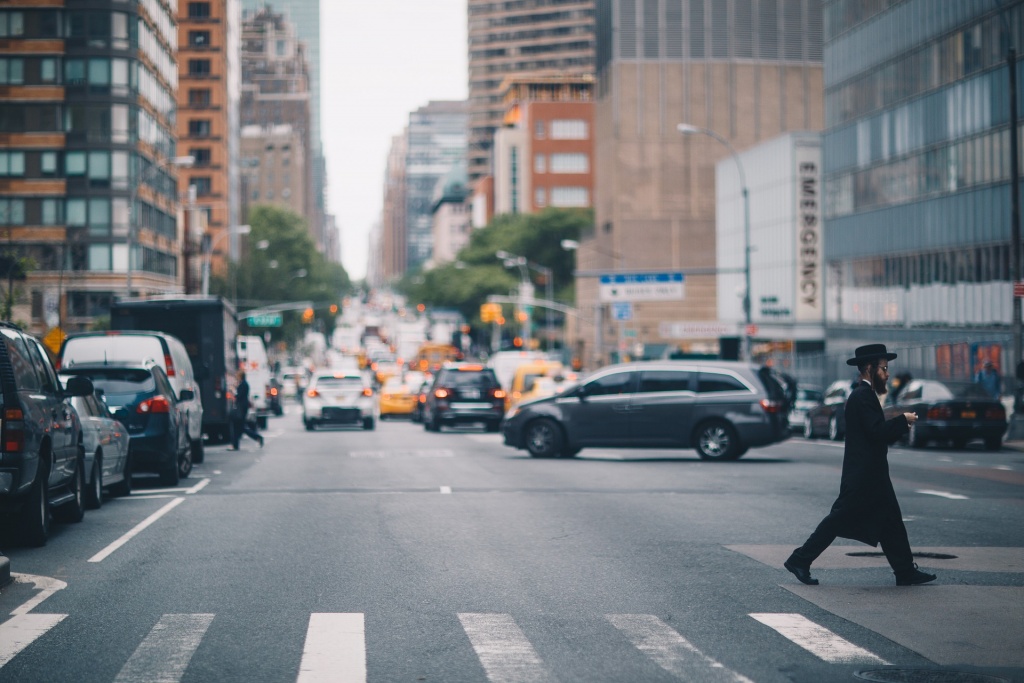 Whether you are a pedestrian crossing the street or you are the driver of a vehicle approaching a group of people at a crosswalk, it is important to understand how to keep pedestrians safe and the laws that protect them. There was a 3% increase in the number of pedestrians killed in traffic crashes in 2018, which totaled 6,283 deaths.1 Here are a few tips that may help to reduce future injuries.
Follow these basic safety tips when walking through your community:
Always walk on sidewalks when available. If a sidewalk isn't available, walk on the shoulder or path facing traffic.
Always remain alert. Avoid becoming distracted by your phone which could lead to Distracted Walking.
Always cross the street at crosswalks or intersections when possible.
Never assume that a driver sees you or that they will stop.
When walking at night, always wear bright clothing and reflective material to help with visibility. The risk for injury as a pedestrian can increase at night.
Watch for cars backing out when walking through a parking lot.
Pedestrian safety tips for teen drivers:
Avoid distracted driving. Driving distracted can take your attention off the road causing you to not be able to look out for pedestrians.
Never pass another vehicle at a crosswalk. There may be people you can't see crossing the street.
Be cautious when backing out of a parking spot or onto the street. A pedestrian could be in your blind spot.
Always yield to a pedestrian at an intersection or to a pedestrian that is crossing the street.
Remember to slow down when approaching a crosswalk as you may not be able to see a pedestrian until it's too late.
Follow the speed limit when entering and exiting a school zone. Adhere to the crossing guard when present.
As a driver, it is important to remember, pedestrians' always have the right -of- way in crosswalks. If the pedestrian is walking across the street in a designated school zone while the flashers are on regardless if they are in marked crosswalk or not, you must come to complete stop and remain stopped until the pedestrian has completely crossed the street. The Tennessee Code 55-8-134 officially states that Unless in a marked school zone when a warning flasher or flashers are in operation, when traffic-control signals are not in place or not in operation, the driver of a vehicle shall yield the right-of-way, slowing down or stopping if need be to so yield, to a pedestrian crossing the roadway within a crosswalk when the pedestrian is upon the half of the roadway upon which the vehicle is traveling, or when the pedestrian is approaching so closely from the opposite half of the roadway as to be in danger.
Walking can be a great opportunity to increase your physical activity and to spend time with your family and friends. Adhering to these safety tips can help to keep you and your loved ones safe.
Source: