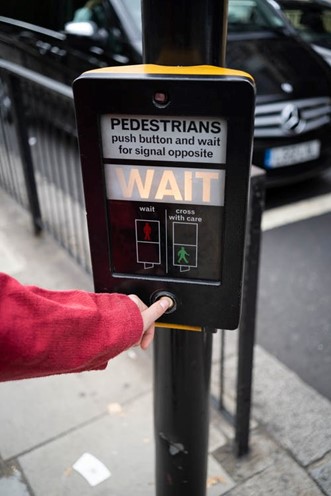 The end of summer is quickly approaching and with that comes the return to school. Walking to/from school is a nice way to spend a quick few minutes with your children outside while getting some exercise. However, being a pedestrian can be dangerous if the right safety precautions are not taken. An estimated 137,000 pedestrians were treated in emergency departments in 2019 with a total 6,205 crashes resulting in death (1). At one point or another, everyone is a pedestrian! Following these tips can help keep you and your family safe!
Walking Safety Tips (1):
Follow the rules of the roads including all signs and signals.

ALWAYS walk on sidewalks if possible.

If there is no sidewalk, walk facing traffic and distance yourself from the traffic as much as possible.

When crossing streets, use crosswalks if possible. Look for cars in all directions before crossing. Look left, right, then left again before crossing as well.

Make eye contact with drivers as they approach before crossing.
When walking to/from school, it is important to remind children that this is not a time to play. Ensure there is no shoving or pushing when near traffic.
It is also important to talk to children about bus safety. When getting on the bus to go to school, always wait until the bus comes to a complete stop. The bus driver will make eye contact and signal you to cross the street to get on the bus. Make sure to look left, right, then left again before crossing (2).
Distracted walking occurs when a pedestrian is distracted and not paying attention to their surroundings. Studies from Safe Kids (3) show that 1 in 5 high schoolers and 1 in 8 middle schoolers have crossed the street while texting or talking on a cell phone. Distracted walking can be just as dangerous as distracted driving. Avoid using your phone or any electronic device while walking as it can lead to distracted walking.
Walking to/from school is a great way to get some daily exercise as the new school year approaches. Following these safety tips can help keep you and your loved ones safe this year.
Sources: