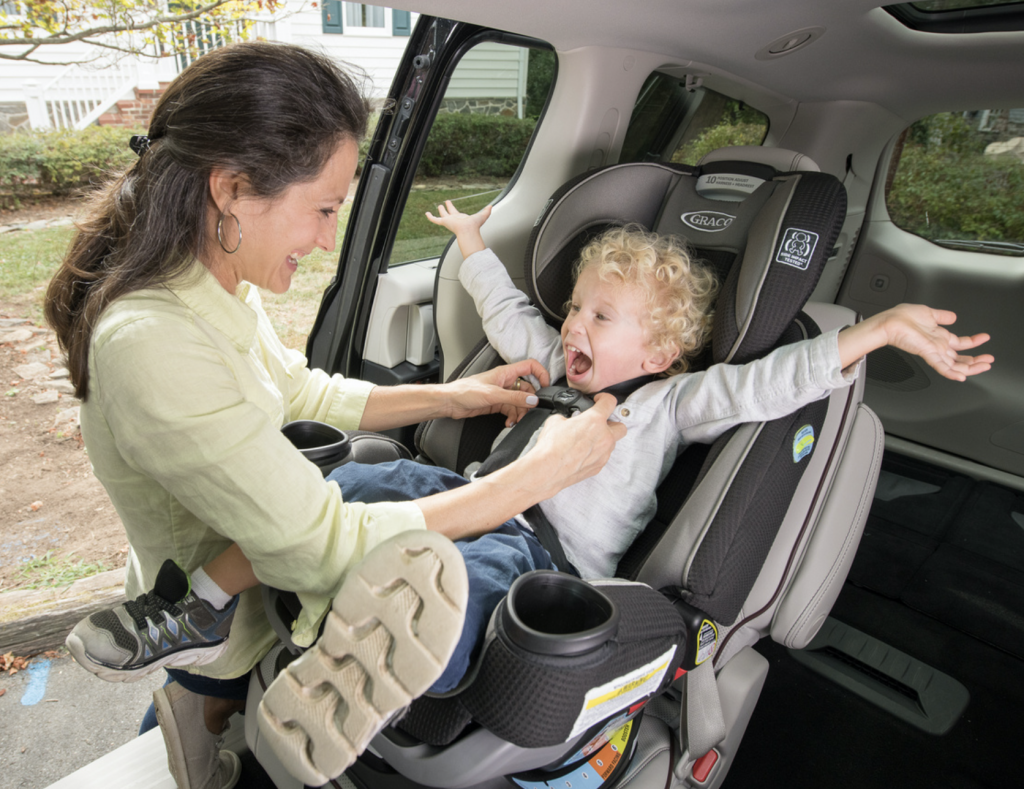 Next to all the candy, dressing up in fun costumes is one of the best parts of Halloween. Whether you're headed to a trunk or treat, a Halloween party, or a carnival, you'll probably be driving there, and that means it's time to buckle your kids into their child safety seats. Children's costumes can be wildly creative and tons of fun, but they can also be bulky, have many parts like wings or tails, and have layers of clothing or head pieces. These features make most costumes incompatible with car seat safety just like bulky winter clothing and car seats are dangerous(1).
The extra features and bulk of the costume can cause the harness to seem like it is fitted well and tight when in fact it's snug to the costume not the child. This can be a deadly combination because in a crash the slack in the harness would allow the child to be ejected from the seat(1).
Parents, if you have transport your child on Halloween keep these tips in mind:
Avoid putting your children into their car seats with their costumes on. If you feel you cannot avoid putting your child in the car with their costume on, make sure there are no hard surfaces or additional padding that is unremovable from the costume and make sure to remove anything off the costume that can be taken off(2).

Plan for a few extra minutes to load your children's costumes separately into the car when you leave to head to your event, and plan for a few extra minutes to help your children get the costumes on when you arrive AND take the costumes back off when you leave to head home(2).
Remember that no matter how short your trip is on Halloween, children must be buckled up properly for every ride(3). Tuckered out from all the fun, or not, we must put our children's safety first. Transporting children on Halloween takes a bit more time and planning, but it will keep your children safe in the car on the ride to and from all the Halloween fun! For more car seat safety tips, visit the VUMC Injury Prevention Page Here.
Source 1: The Dangers of Winter Coats and Car Seats - Consumer Reports
Source 2: Smart Road Tips for Halloween Safety - Consumer Reports