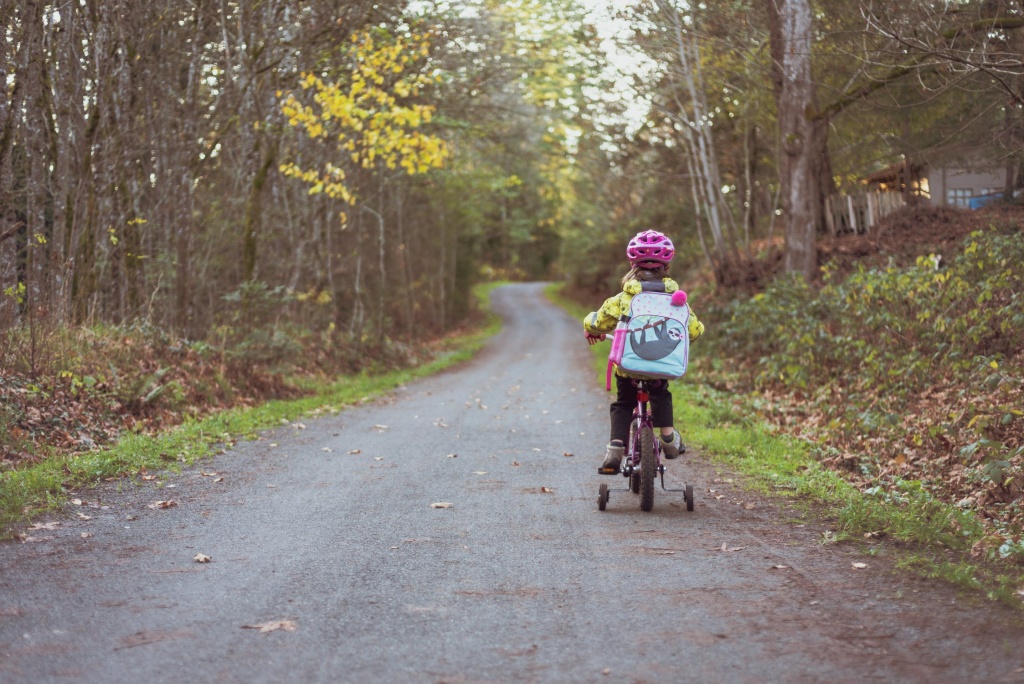 Did you know that in 2019 there were 1,089 bicyclist deaths? 712 of those deaths involved motor vehicles (1). Riding a bicycle is a great way to exercise and get outside with your children and family, and it can be a great way to get around if your destination isn't too far. However, it is important that families take precautions to stay safe while on a bicycle. There are about 80 million bicyclists sharing the road with motorized vehicles, so it's critical that both bicyclists and drivers keep safety in mind (1).
If you or your children are riding on the road, here are some tips to follow (1):
Make sure your bikes are in good working order.

Plan to be seen. Wear reflectors on yourself, your bike, or both. Wear bright colors.

Wear a properly fitted helmet.

Learn and know the rules of the ride. Follow traffic laws and be sure to go with the direction of traffic while riding a bike.

When possible, have children ride on the sidewalk instead (2).

Avoid riding at night (3).

Look for road hazards like glass, gravel, dogs, and especially potholes (3).

Stay alert. Continuously check your surroundings (3).

Be predictable. Ride in a straight line. Do not weave in and out of traffic (3).
If you are a driver, here are some tips when driving near/around bicyclists (4):
Check twice before passing or turning right.

Share the road. Realize the bicyclist is in the vulnerable position.

Keep an eye out for bicyclists. They can be difficult to see.

Don't drive distracted. Stay focused on the road and continuously check for upcoming hazards.
Remember, if you are on a bike, you must take every precaution to make sure you are visible, predictable, alert, and protected. Wear your helmet and any other safety padding, and make sure your clothing and bicycle are easy to spot by drivers. If you are a driver, avoid distractions and keep an eye out for bicyclists. When you see someone riding a bike, be sure to share the road. Give them room, and double check before passing. Talk to your children about using the sidewalk when possible. If they have to be on the road, be sure they know the rules of the road and try to stay in groups when possible.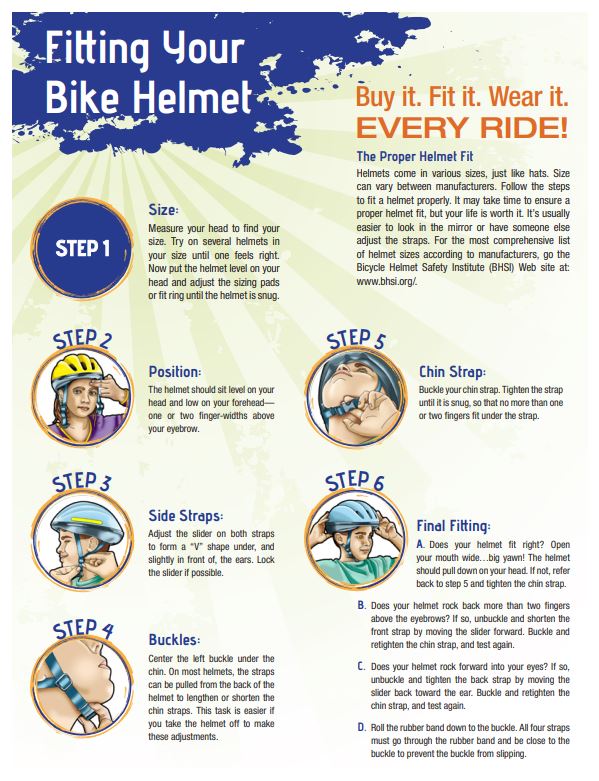 Sources: