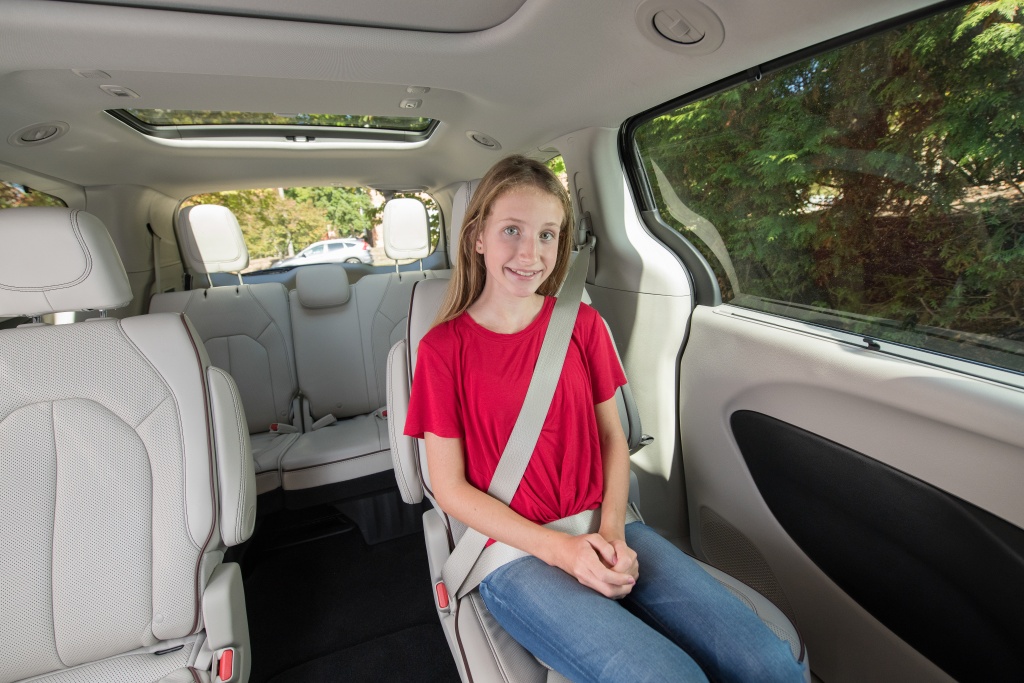 According to a 2016 statistic from the National Highway Traffic Safety Association 27.5 million people do not use seat belts when riding in vehicles. With most motor vehicle crashes happening within 25 miles of one's home, seat belt use is essential in every car ride no matter your destination.
Unbuckled passengers do not risk only their own lives or safety. An unbuckled occupant can become a projectile, potentially injuring others when they are thrown inside or from the vehicle during a crash.
Experts at Safe Kids Worldwide say that a child under 13 years old is involved in a car crash every 33 seconds, totaling 2,600 children each day. In addition, the Centers for Disease Control and Prevention report teenagers 16 to 19 years old are three times more likely than drivers aged 20 years and older to be in fatal crash. These statistics serve as reminders to always ensure everyone wears their seat belts correctly.
Shoulder belts are required equipment in every seating position for vehicles manufactured in 2008 and afterward. Lap and shoulder belts position a child, teen or adult properly to provide protection to your body in the event of a crash. If your belts are not positioned correctly - for example, with the shoulder belt laying across soft body parts, behind your back or under your arm - you increase your risk of injury. Damage to soft tissues and internal organs, spine fractures, head and neck trauma and even death are possible outcomes. Vehicle ejection is another danger of improper seat belt use.
Your child may be ready for a seat belt by the age of 9 and at a height of at least 4 feet 9 inches. Even though your child may be too large for a booster seat, they should remain the back seat of your vehicle until they are 13 years old.
Tips for correct seat belt use
They should fit snugly across your chest and hips.
Always use them with both lap and shoulder belt.
Position them for both safety and comfort.
Wear them every time you drive or ride in a vehicle.