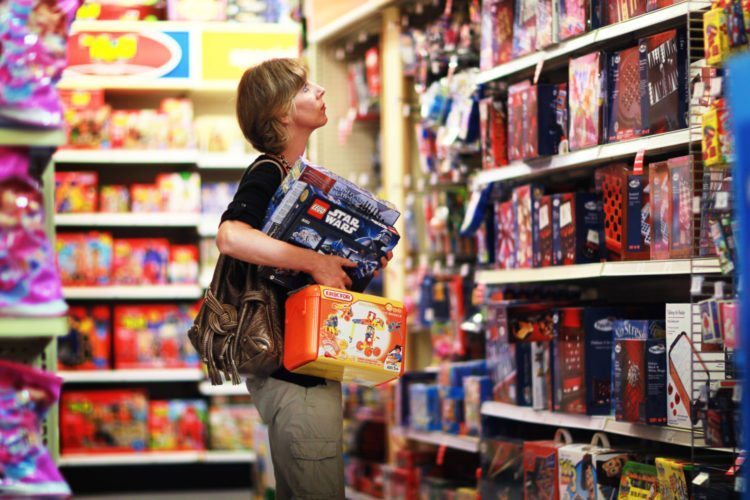 The leaves are falling, and the fall crisp weather is officially upon us. As you begin to prepare your holiday shopping list, it is important to know the safety precautions surrounding the children in your life.
The Consumer Product Safety Commission reports that in 2019, there were an estimated 162,700 toy-related, emergency department-treated injuries and 14 deaths to children younger than 15, with most of the deaths associated with choking on small parts, like small balls and small toy parts and riding toys.1
Be sure to share these safety tips with your child's loved ones before they begin their holiday toy shopping:1
Always buy the necessary safety gear like CPSC certified helmets for wheeled toys like bicycles, scooters, and skateboards.

Keep toys with small parts away from children younger than 3 years old to prevent a potential choking hazard.

Be mindful of magnets. This includes magnetic jewelry. High-powered magnet sets are a safety risk to children. Unfortunately, children have swallowed loose magnets, causing serious intestinal injuries.

Adhere to the age guidance and other safety information on toy packaging including any warning labels. These labels help you to choose the right toy for the right age:

The ability of the child to play with the toy

Child's ability to understand how to use the toy

The overall safety of the toy.

If your family has children of various ages, it is important to make sure that your smaller children do not have access to toys designed for older children.

For smaller children under 8, be sure to avoid:

Toys with sharp edges and electric toys with heating parts to avoid injury.

Playing with un-inflated balloons or balloon pieces. They can present as a suffocation hazard.
The CPSC aims to protect families from dangerous toys. If a product is deemed unsafe the CPSC will issue a recall. Toys can be recalled for numerous of reasons including choking or fire hazards, unsafe leads, and more. Toys that are recalled should be removed from the home immediately. Stay up to date on toy recalls by signing up for the latest recall information here.
For more safety tips on ways to keep your family safe, visit our website here .
Source: