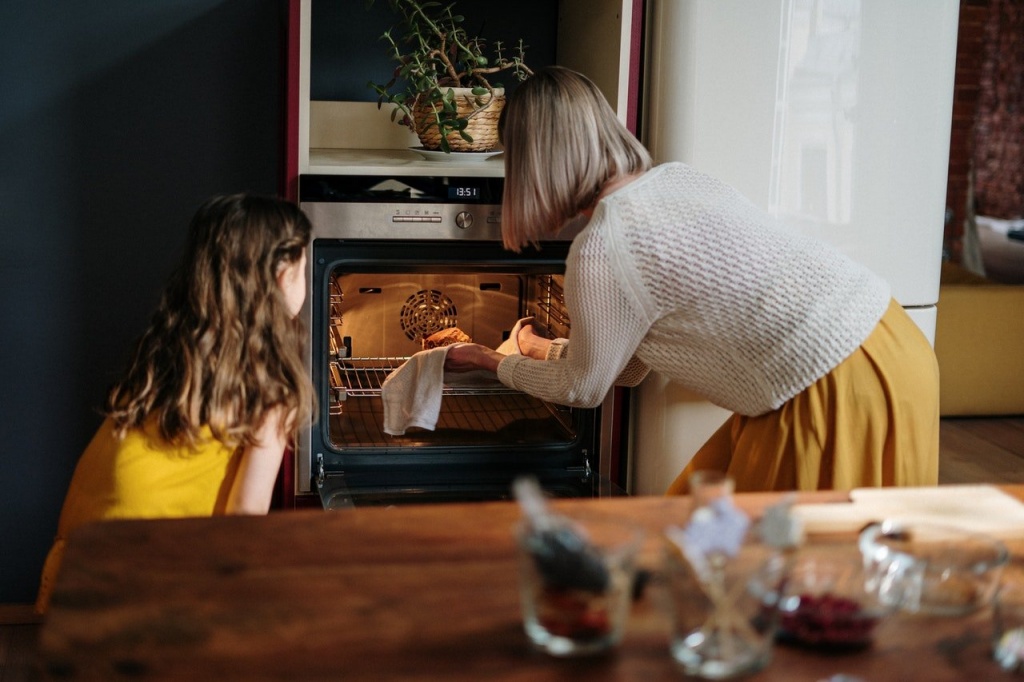 Preparing a large meal can be a fun family tradition, but it can become dangerous quickly. One danger, especially around the holidays in a busy kitchen, is fire and burns. According to the National Fire Prevention Association, cooking caused almost half of all reported home fires and home fire injuries, and Thanksgiving is the peak day for home cooking fires, followed by Christmas Day, the day before Thanksgiving, Easter, and Christmas Eve(1). Some things you can do to keep yourself and loved ones safe in the kitchen during the holidays include(1):
·       Keeping children away from the stove, especially hot food and liquids that may steam or splash. They can result in potentially serious burns.
o   Encourage kids to stay 3 feet or more from the hot stove.
·       Keeping an eye on knives while you cook. Keep them out of reach of wandering children and be sure electric or carving knives are never within the reach of a child.
o   Children are naturally curious, but knives are not toys and should be kept away.
·       Storing any matches or lighters out of children's reach.
o   If you light candles, don't leave children in the room with them unattended.
·       Clearing the floor to avoid trip hazards.
o   This is important with so many hot dishes likely to be moved from kitchen to table and could quickly become the cause of a burn or a slip and fall injury.
·       Ensuring your smoke alarms are working and test them by pushing the test button.
Unattended cooking was by far the largest contributing factor to cooking fires and fire deaths(1). As the American Red Cross says, "Keep an eye on what you fry!"(2).
·       If you are making a turkey, stay home and check it frequently.
·       Never leave cooking food alone, move flammable objects away from the stove.
·       When grease is involved, turn off the burner if you see smoke or the grease starts to boil, and keep a pan lid or cookie sheet within reach to cover the pan in the event it does catch fire!
Fire isn't the only danger. How the food is handled and prepared is critical to the family's safety. Foodborne disease outbreaks are often linked to mishandling poultry, like turkey, during the holidays(3). Here are some easy tips to safely handle food when preparing holiday meals(3):
·       Thaw your turkey in a leak-proof container in the fridge or a sealed plastic bag in a sink full of cold water and change the water every 30 minutes.
·       Follow these food safety steps to prevent the spread of bacteria to other food or family and friends from contamination
o   Clean hands with warm, soapy water for at least 20 seconds before and after handling the poultry.
o   Use a separate cutting board for raw poultry.
o   Never place any other foods (cooked or raw) on a surface that previously held raw poultry.
o   Wash all cutting boards, utensils, dishes, and countertops with hot, soapy water after preparing the turkey and before the next item
·       Cook all food thoroughly.
o   If cooked in the turkey, stuffing should be placed into the turkey just before putting the turkey in the oven, and a food thermometer should read 165°F for the stuffing to be considered done.
o   The turkey should also reach 165°F when the thermometer is placed 2-2.5inches deep in the turkey.
A family meal made with love is one of the best parts of any holiday. Don't let preventable cooking injuries ruin the holiday for your family. Take the time to stay safe! Your family will be thankful. For more safety tips on ways to keep your family safe, visit our website here.
Source:
1. National Fire Protection Association