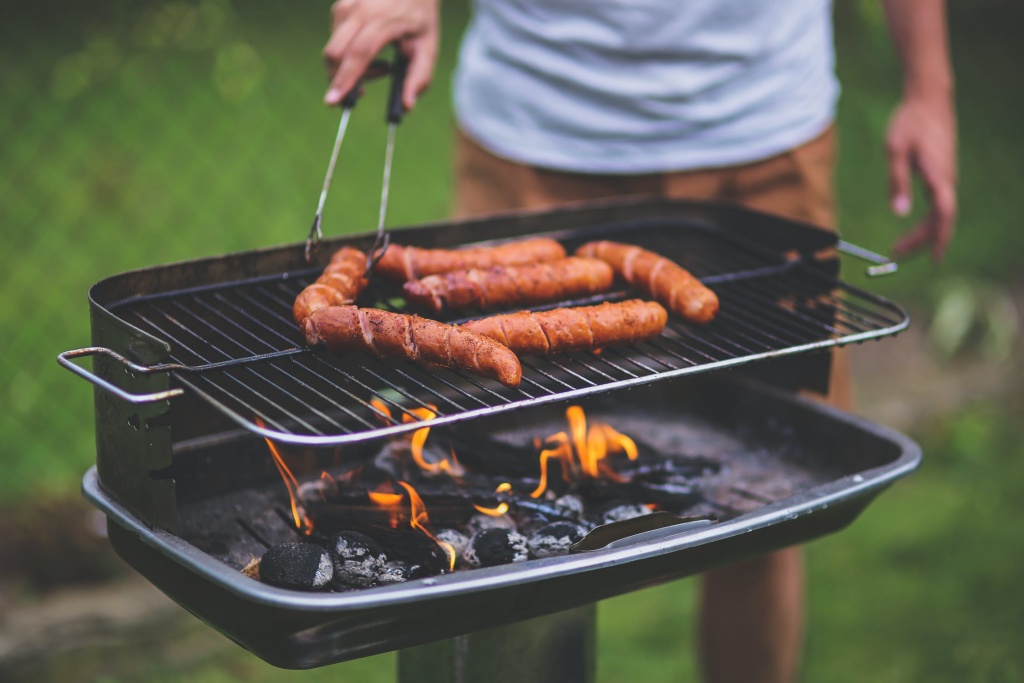 Grilling is one of the most popular ways to cook food especially in the summertime. A growing awareness is needed for grilling related injuries. The National Fire Protection Association says that on average over 9,000 home fires are caused by outdoor grilling. Stay safe this summer when grilling by following these safety tips:
Only use your grill outside! Remember to position your grill at least 3 feet away from any siding or deck rails.

Establish a 3 feet safety zone around the area near your grill. This will help to prevent children from getting injured.

Once you start the fire, always keep an eye on your grill. Consider planning ahead for the items you will need. So you won't have to walk away from your grilling station.

Remember to check and remove the grease tray before lighting your grill. 1 in 5 grill fires, the grills had not been cleaned.

Use long handled grilling tools to avoid the risk of getting burned. 

It is important to teach your children that lighters, and matches are dangerous, and any loose lighters should be reported to an adult. 

Once the coals from your grill have cooled off, remember to place them in a metal can. 
Hosting cookouts and grilling with families can be an exciting time. By keeping these safety tips in mind during the summer months, will help to keep your family safe. 
Source:
National Fire Protection Agency