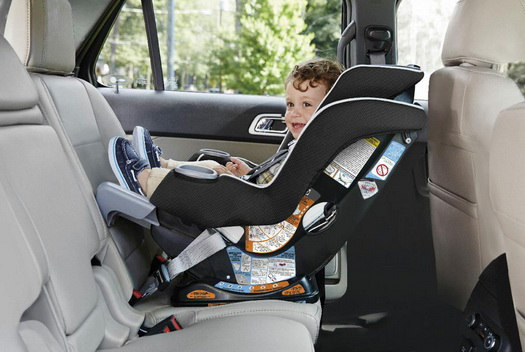 Pumpkins, leaves changing colors, and apple cider are some of the best things about fall. Fall is a great time to enjoy cooler weather with family. Many families start to spend more time outside enjoying the weather and changing of seasons. With each change of season it can be a great time to review child passenger safety information specific to that season. Below are a few child passenger safety tips to remember specifically during the changeover to Fall: 
As the weather gets cooler, children will be wearing more jackets and coats. It is important to always remove your child's coat before placing the child in the car seat to ensure the harness straps are tightly against the child's chest. 

You can use a jacket or blanket to cover the child's feet and legs once they have been safely placed in the car seat with the harness straps. 

Remember to always register your car seat for important safety recall information and replace seats that have expired. 
Never leave a child unattended in the vehicle even for a short period of time. The vehicle can become cold very quickly, so it is important to always remove the child from the car when entering a store or home. 
When dressing up for Halloween, it is important the costume does not interfere with the car seat. The harness straps and chest clip should be tightly secured across the child's chest. 

You can use the pinch test to ensure the harness straps are tight enough. When you grab the harness straps, you should not be able to grab more than one inch of fabric. If you are able to grab more than an inch, the straps need to be tightened.
It may be best to pack the costume and change into it once you arrive at your destination to prevent extra fabric from getting in the way of harness straps.
Make sure all parts of the costume are in the vehicle and not accidentally caught in the car doors.

For more information about Halloween safety, read these tips.
Sources: 
https://www.consumerreports.org/car-safety/smart-road-tips-for-halloween-car-safety/