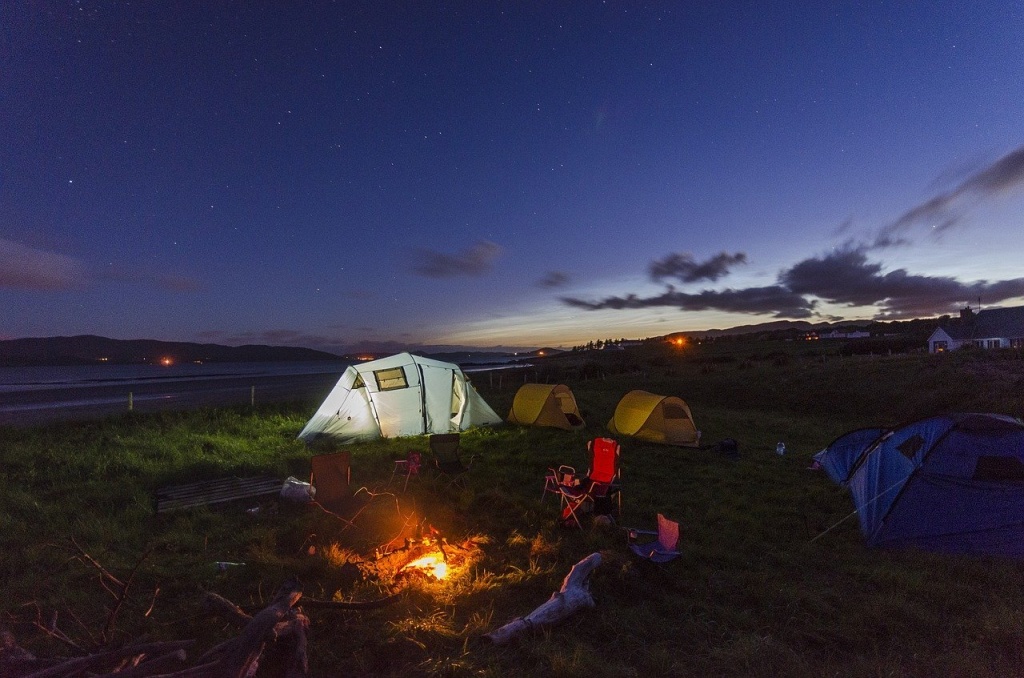 As social distancing continues, many families are going camping to get out of the house and get some fresh air. Camping is a great family activity, but it can be dangerous if proper precautions and preparation are not taken.
The best way to remain safe while camping with friends and family is to always be prepared. This means always bringing along the proper supplies. You should always pack a supply kit that contains a first-aid kit, compass or GPS, map, flashlight, blankets, sunscreen, bug spray, batteries, food, water, clothes, and medications. Informing friends or family of your campsite location and checking the weather are important steps to do before you head out on your trip. The CDC also recommends getting vaccinated to protect against certain diseases that can be transmitted while camping. These vaccinations include tetanus, pertussis, meningitis, and hepatitis. Any furry friends brought along should be up to dateon their vaccinations as well.
In addition to the above tips, keep the following in mind as you head out on your camping adventure:
Pack and store food in tight, waterproof containers and keep them in an insulated cooler. This protects against food spoilage as well as curious animals. 
Never use fuel burning equipment inside a tent. This includes gas stoves, grills, and lanterns. Using these inside a tent can lead to carbon monoxide poisoning. 
Do not pet, feed, or walk near wild animals. 
Be on the lookout for poisonous plants, like poison ivy and poison oak. If you are unsure of the plant type, don't touch it. 
Apply a bug spray that contains DEET regularly to protect against mosquitoes, ticks, and other bugs.
Regularly apply a sunscreen, with at least SPF 15 frequently to protect against sun damage.
Place a plastic ground cloth underneath your tent to help your tent stay dry.
If hiking, biking, or swimming, make sure to bring sturdy hiking shoes, helmets, and life jackets.
Keep these tips in mind during your family camping adventure to have a safe and healthy trip. For additional camping safety tips, please visit https://www.cdc.gov/family/camping/index.htm