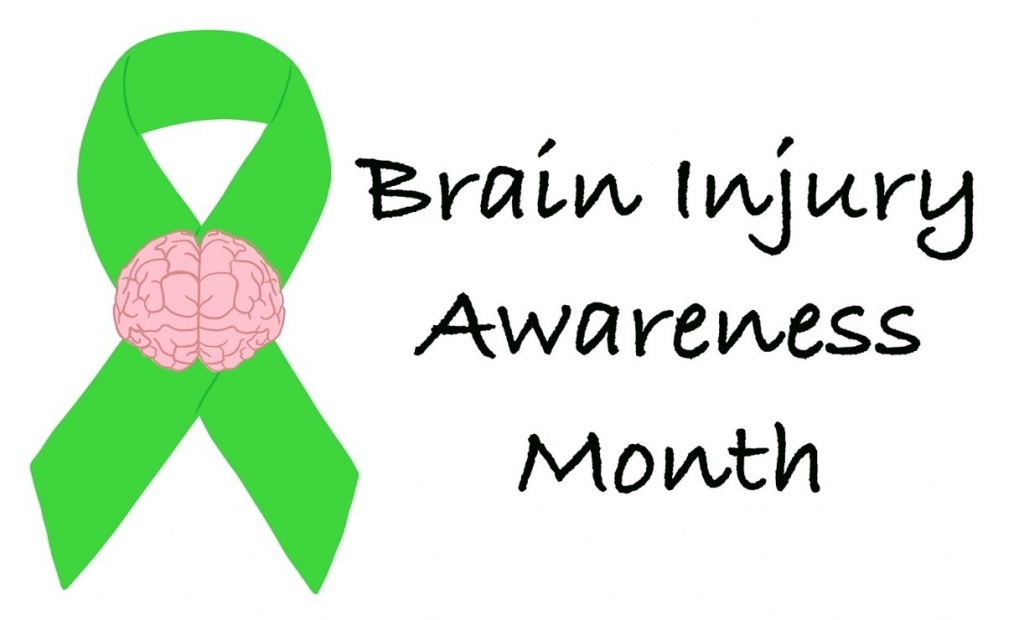 Brain Injury Awareness Month is recognized during the month of March to bring awareness to traumatic brain injury (TBI) prevention and improve overall quality for those living with TBIs. About 166 Americans die every day from traumatic brain injuries (1). TBIs affect millions of people each year in the US. They are caused by impact or force to the head/body or by a penetrating injury to the head. Falls make up nearly half of TBI-related hospitalizations. Firearm-related suicide is the most common cause of TBI-related deaths in the US. Motor vehicle crashes and assaults are the most common cause of TBI (1).
TBIs are the leading cause of death and disability in children (2). These brain injury characteristics are generally recognized in accordance with age and are important to be aware of in children:
Infants: accidental head injury, abusive head trauma

Toddlers/school age children: accidental head injury (due to an increase in motor skills, child safety seats, pedestrian injury)

Adolescents: bicycle and motorcycle-related accidents, sports-related head injuries.
One of the best things you can do to protect your child or teen form a TBI is to make sure they wear a helmet when partaking in high-risk activities such as bike riding or sports. While there is no concussion-proof helmet, it can help protect you from a TBI substantially.
Follow these helmet tips for best use (3):
Helmet fits properly and is well maintained

Age appropriate

Worn consistently and correctly

Appropriately certified for use
The theme of Brain Injury Awareness Month is #MoreThanMyBrainInjury (4). You can join the campaign by:
Increasing your understanding of brain injury as a chronic condition

Reduce the stigma associated with brain injury

Improve car and support of those with a brain injury
It is important both this month and every month to recognize the increasing prevalence of TBIs. Do your part to increase prevention awareness through education and taking preventative measures, and support those who endure such traumatic injuries.
Sources:
https://www.cdc.gov/traumaticbraininjury/get_the_facts.html
https://www.ncbi.nlm.nih.gov/pmc/articles/PMC5341344/
https://www.cdc.gov/headsup/helmets/index.html
https://www.biausa.org/public-affairs/public-awareness/brain-injury-awareness