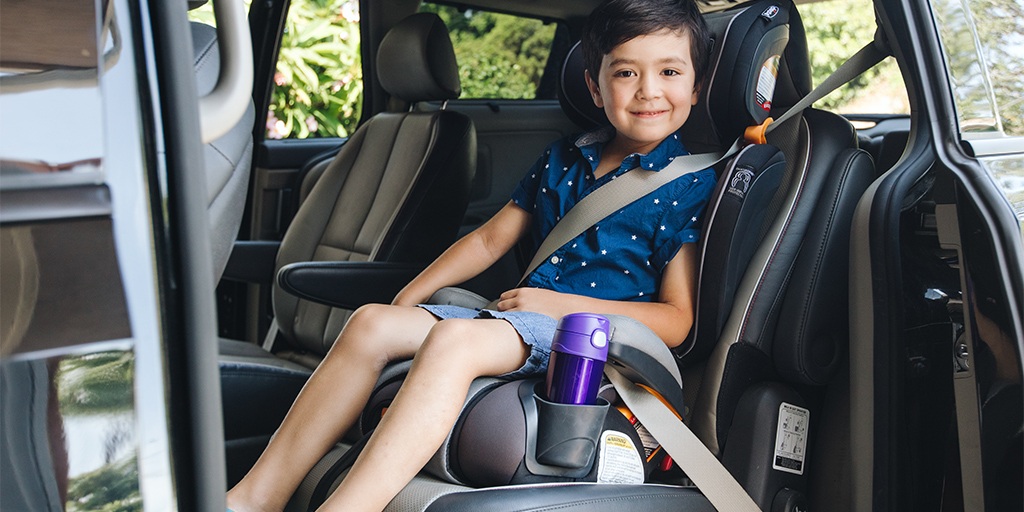 According to Safekids Worldwide children seated in a booster seat in the rear seat of a vehicle are 45 percent less likely to be injured in a crash than children restrained in a seat belt alone.
Most parents are not aware of the ages at which their children should remain in their booster seats. Though state laws vary, a general guideline for booster seat usage is between eight and 12 years. We encourage you to check your state's car seat laws for additional guidelines. 
Why are boosters important?
Booster seats help position the belt so that it safely restrains the child. They come in two sizes: high back and low back. Both are used with the lap and shoulder belt only. They do not include a harness. If your child's ears come up past the vehicle seat, a high back booster is needed to help prevent whiplash and provide head and neck support. If the vehicle seat comes up to the top of the child's ear a low back may be used.
Tennessee state law mandates that a child be restrained in a booster seat through the age of eight AND if less than 4 feet 9 inches in height. If your child is eight years old or younger or measures less than 4 feet 9 inches, they must remain in a booster seat. Both criteria must be met. Your child may reach the age of nine before reaching 4 feet 9 inches, if this is the case, they still should remain in a booster until they have reached the appropriate height.
The best practice to keep children as safe as possible is to keep them using a booster seat until they're at least 9 years old and 4' 9" tall. At that point they can safely transition from a booster seat to using a lap-and-shoulder safety belt.
Moving a child from their booster too soon can result in life-threatening injuries including seat belt syndrome. This is damage to the spinal cord or soft stomach tissue due to improper placement of the lap belt over the abdomen, or a lap belt that rides up onto the abdomen. Other injuries can also occur.
A few tips
The seat belt must contact the child's shoulder and chest. If it does not, try a different booster or a different seat in the car.
The lap belt should rest low and flat on top of the child's hips and thighs. If the booster places the lap belt on the stomach, select a different seat.
When selecting a high back booster, choose one with guides that allow the shoulder belt to slide freely. Some shoulder belt guides limit the shoulder belt's movement which can pose a risk to the passenger.
Overall, boosters provide many benefits to children who have outgrown their forward facing car seat, and have yet to meet the requirements of the adult seat belt. We encourage caregivers and parents to not rush through the booster stage but to make informed decisions.