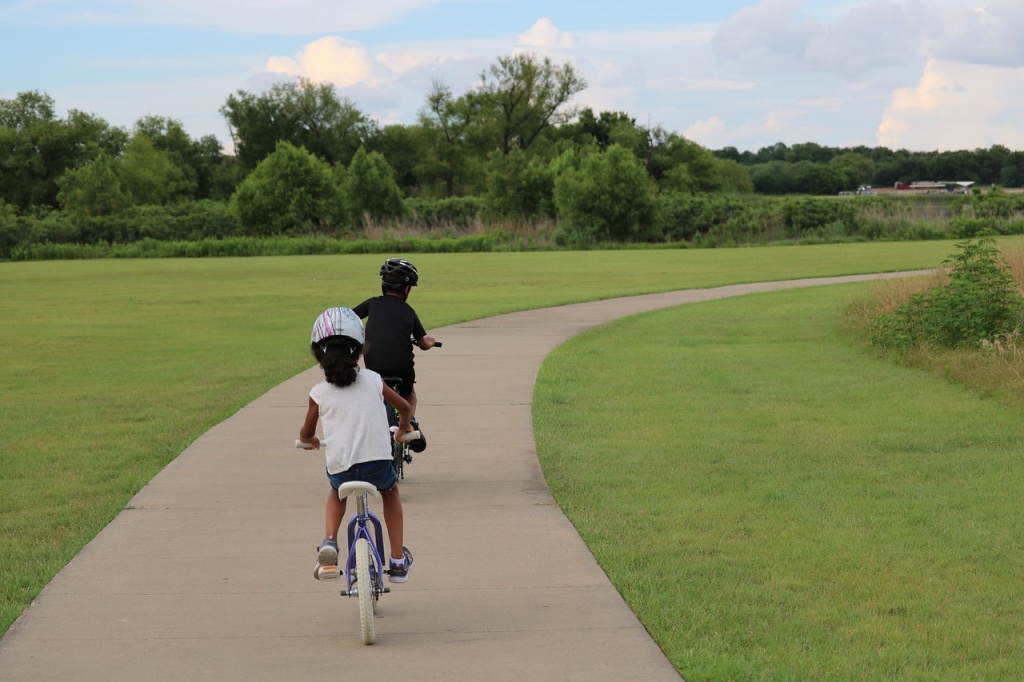 Each year thousands of children are injured as a result of wheeled sport related brain injuries. Tennessee law requires helmets for all children under 16 when riding a bike.
Follow these guidelines to help your child stay safe:
Helmet fit
The helmet should be positioned one to two fingers above the eyebrows. To check to see if your child's helmet fits properly, have your child look up while wearing the helmet - your child should be able to see the bottom rim of the helmet.
The straps of the helmet should form a "V" under your child's ears when buckled. The straps should be snug but comfortable.
The chin strap should fit snugly directly under the child's chin.
Ride safety
Check your child's bike, skates or skateboard before riding to be sure all parts are in working order.
Your child should wear closed-toe shoes and avoid loose clothing that can catch in the chain or wheels of a bike.
Make sure your child knows and follows all traffic laws. It is important that you always supervise your children and choose safe areas for them to ride.
Children should never ride after dusk or at night.
Other Sports
Wheeled sports are not the only time children should wear helmets. Many other children's activities like horseback riding, baseball and football require safety helmets.
All helmets are not created equal. Be sure to check the helmet's label for its intended use and safety standards compliance.
More information